Giti increases GT REE Tread options with new drive tyre size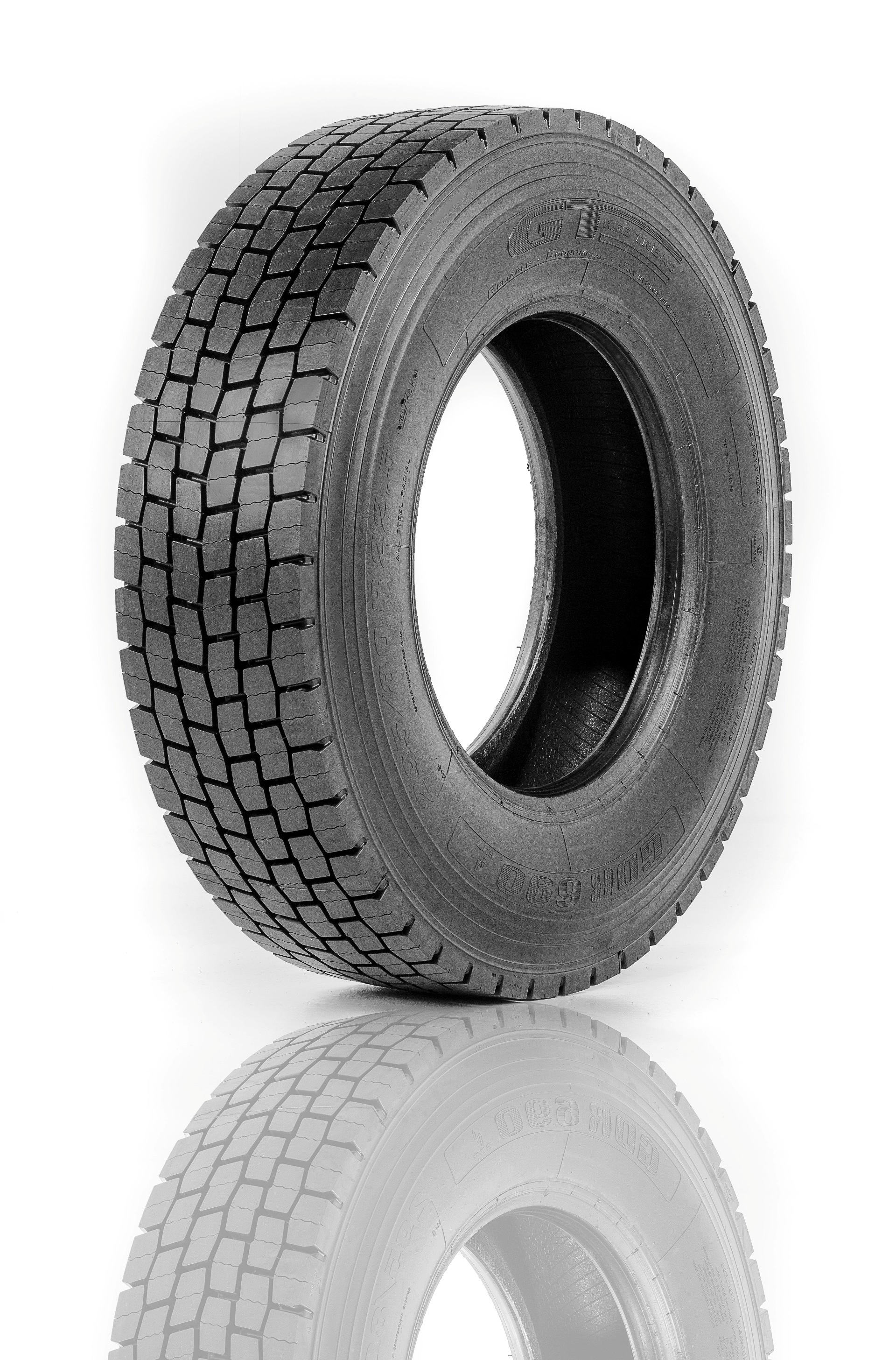 GT Radial's REE Tread retreading programme has added the size 315/70R22.5 to its GDR690 drive tyre range. The size has been chosen to specifically target UK fleet operators looking to maximise price per kilometre, the company stated. Standing for "reliable, economical and environmental", the GT REE Tread portfolio comprises the company's hot cure bead-to-bead remoulds.
The regional drive axle tyre, which is also available in 295/80R22.5 and 315/80R2.5, is manufactured using GT Radial casings in partnership with a leading UK-based operation.
Tony McHugh, TBR sales and marketing director UK at Giti Tire, said: "We have a very clear commitment to offer the lowest possible cost price per kilometre to today's fleet operators by utilising GT Radial's casings' proven re-treadability, whether mold-cure or pre-cure.
"Since launching the first GT REE Tread tyre at the CV Show in 2012 the demand has been excellent, and the feedback wholly positive. We will continue to expand the range with carefully selected sizes and models to meet market demand."
The GDR690 features a deep tread pattern with interlocking block arrangement and optimised compounds to ensure excellent traction, especially in wet conditions, as well as optimal mileage performance and resistance to damage and impacts.
Also available is the GT REE Tread GTR990 regional trailer pattern in size 385/65R22.5.