How a tech approach can improve fleets' approach to tyre maintenance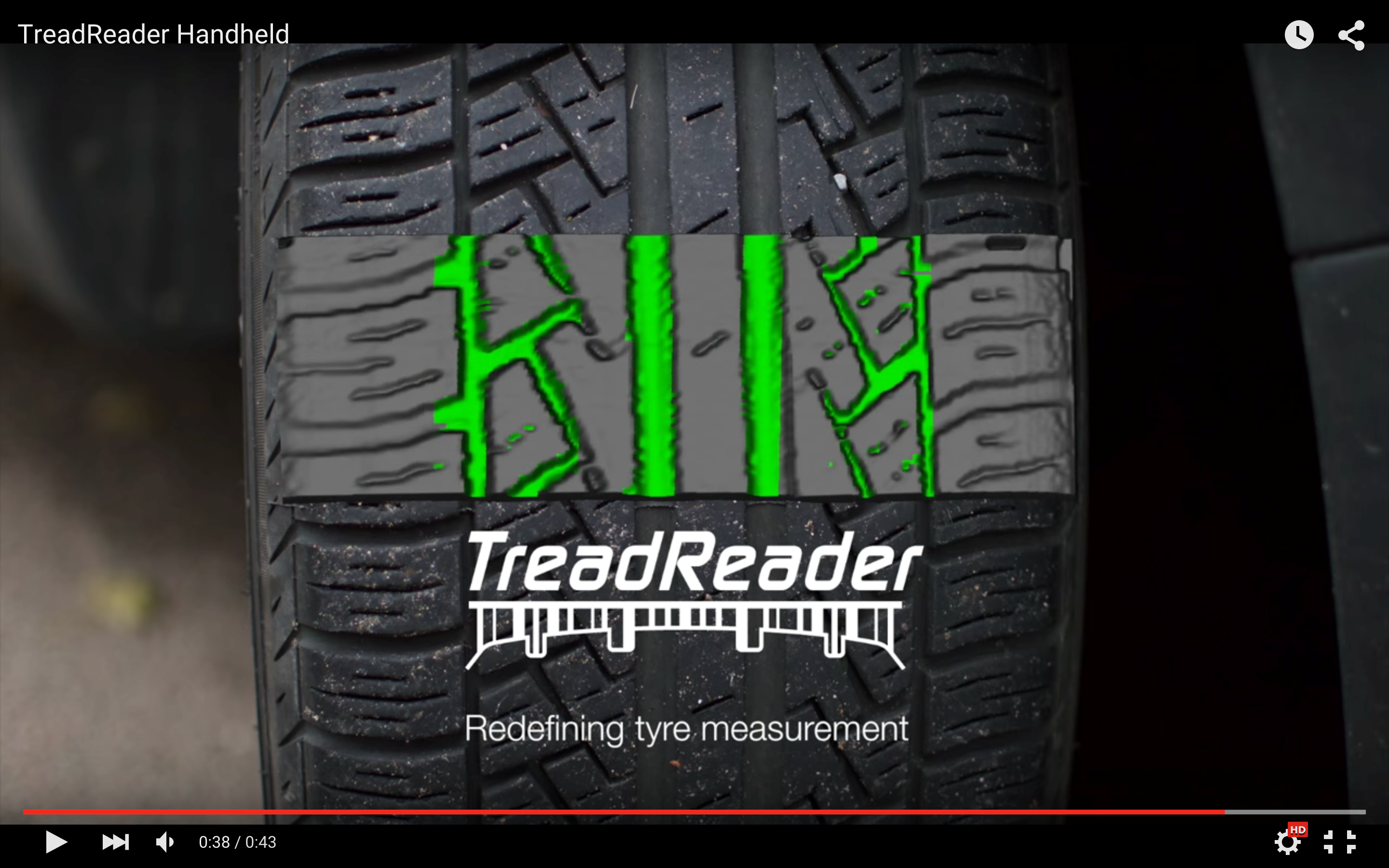 TreadReader manufacturer, Sigmavision argues for tyre maintenance prominence in fleet managers' priority list
The maker of the TreadReader handheld tyre scanner has called for fleet managers to prioritise tyre maintenance, citing economic and road safety statistics in its reasoning. Pointing out that tyres account for around 35 per cent of a car's overall maintenance budget, Sigmavision says prolonging the healthy life of tyres is sound practice, securing maximum value from a set of tyres. The early detection of uneven wear, for example, means the cause of the problem – incorrect inflation of the tyre, or wheel misalignment – can be corrected. On the safety side, fleets' tyre care policy has a clear role to play too: more than a quarter of road traffic incidents involve someone who is driving as part of their work at the time.
The Health and Safety Executive (HSE) requires fleet managers to regularly inspect and service vehicles in accordance with manufacturers' recommendations. According to guidelines jointly published by the HSE and the Department for Transport, vehicles must be maintained in a safe and fit condition, requiring tyres to be inspected regularly and replaced as necessary. In addition, there should be procedures for reporting defects and prompt remedial action. However industry charity, Tyresafe believes tyre safety remains overlooked by many fleet drivers and organisations, with 1,125 road casualties in the UK in 2014, where illegal or defective tyres were a contributory factor.
Sigmavision says far too many tyres are being replaced after an unnecessarily shortened lifetime, but notes the increase in mobile tyre service provision and initiatives from KwikFit, The AA, ATS and many others, are not only helping to improve tyre safety for vehicle fleets, but are also eliminating the productivity loss for businesses and fleet operators when a vehicle waits at the tyre centre. Howard Curle from AA Tyres, comments: "Research conducted by the AA has revealed the alarming risks motorists are taking. Two-thirds of female drivers (65 per cent), and a third of males (36 per cent), put their lives unnecessarily at risk by running worn tyres. The research further highlights how motorists take tyres for granted, courting danger as they fail to check tyre pressures and tread depth."
Use of technology to aid fleets
Installation of remote video inspection system at garages used for service, maintenance and repair (SMR) work is already available for fleet managers to view the condition of vehicles within their fleets, either in real time or recorded for later transmission. This monitoring has previously been used for the reporting of vehicle abuse and safety issues. Employers' duty to manage work-related road safety can be a positive change to driver culture and a greater awareness of the role played by the fleet driver in vehicle safety and condition, Sigmavision adds. Mobile technology is also becoming more prevalent; the latest Corporate Vehicles Observatory (CVO) research data from Arval shows that 44 per cent of UK respondents at companies with 100 or more employees find mobile phone apps, which can include tyre maintenance data, a useful fleet management tool. With large scale players providing SMR services to the fleet sector, conditions are already in place for the easy adoption of new technology and the rollout of improved ways of working, Sigmavision adds.
Increasingly, new technology is being used to ensure tyre maintenance best practice, and Sigmavision's TreadReader, which measures tread depth across the full width of the tyre quickly, presenting the measurement data in the form of a three-dimensional scan, either on a mobile device or incorporated into a full vehicle check data report, is described as "a game changer for the fleet sector". The handheld scanner captures over 400,000 data points to produce a detailed scan showing colour-coded tread depth measurements. The technology eliminates the risk of operator error and inaccurate readings associated with manual depth gauges, and ensures an accurate scan even on wet and dirty tyres. The data can then be imported into a dealer management system, or integrated with existing vehicle customer data. Crucially, the speed of the process can also allow fleet managers to track the condition of tyres, helping to enable proactive tyre maintenance.
Tyre service providers who already visit a vehicle depot or hub out of hours, can use this tread depth measurement technology to quickly and accurately inspect multiple vehicles, replace tyres as necessary and ensure the vehicles are back on the road, safe and legal, the next morning. At the same time, the current tread depth and wear patterns for every tyre on all vehicles can be logged and used to determine corrective action, such as wheel alignment, or to predict the likely timescale for tyre replacement.