Renault selects Michelin X Line Energy tyres as OE on its T-Series Optifuel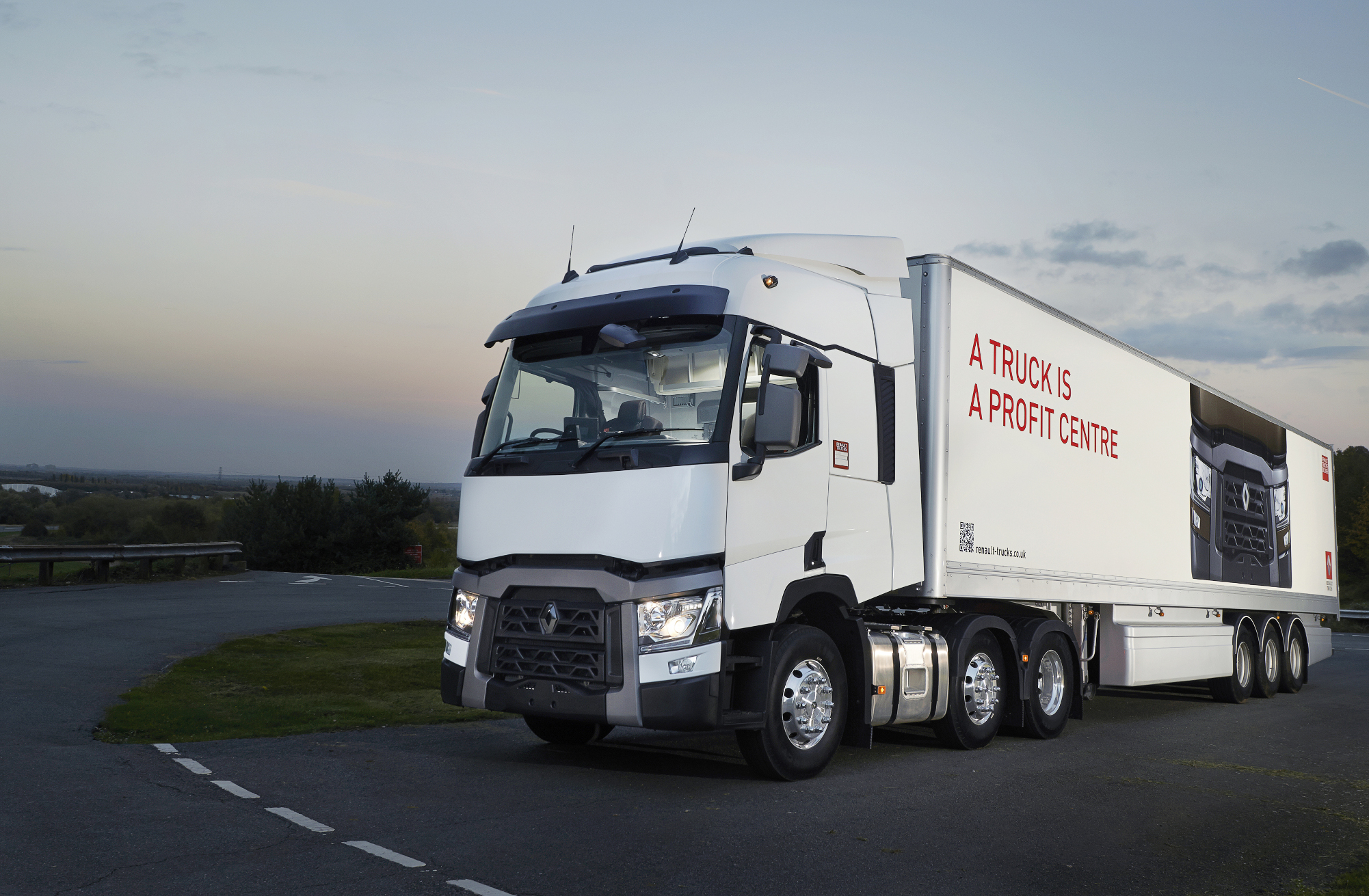 Renault's 6×2 T-series Optifuel will roll off the production line on Michelin 315/70 R 22.5 X Line Energy tyres as standard, after intensive trials.
During three days of testing around a 143.6 mile test route, the low rolling resistance Michelin 315/70 X Line Energy tyres – designed to operate at a high average speed on long-distance trunking – showed a three per cent advantage in fuel efficiency over a set of competing premium-brand 295/80 R 22.5 'regional' tread pattern tyres. The trials took in a combination of A-roads and motorways, and were conducted with the support of Michelin's UK technical team.
The tyres were fitted to a Euro VI Renault 6×2 T-series 460.26, pulling a fully-laden tri-axle SDC curtainside trailer. A control vehicle was used during the testing to mitigate the effects of traffic and weather conditions.
Mike Stringer, Product Engineer at Renault Trucks, said: "The fuel trials confirmed the savings that the right selection of tyre can offer a customer. We were already aware of the Michelin X Line Energy's fuel-saving abilities, but sometimes the proof only comes from hitting the road – and the results quickly became clear.
"It was also clear evidence of the suitability of a 315/70 R 22.5 tyre set-up versus the 295/80 R 22.5 which were previously favoured in the UK market. Not only do the 315/70s seem the better option at Euro VI, they also open up access to the very latest generation of tyres on the market."
He added: "Michelin's X Line Energy tyres tick the box for fuel consumption, while also offering durability, longevity and safety. All of these factors contribute to ensuring a low total cost of ownership for Renault's customers – and in road transport, that's the name of the game."
Michelin's 315/70-series fitments feature a wider nominal section width and lower profile than traditional 295/80 tyres. They provide a greater contact area with the road surface and promote even wear, with a high degree of tyre stability and a lower centre of gravity for improved vehicle handling. What's more, with an 8,000kg front axle rating, they are also ideally suited for the additional unladen front axle weights imposed by most Euro VI vehicles, and the demand for larger sleeper cabs to attract the best drivers.
As well as its X Line Energy tyres, Renault's T-series Optifuel model incorporates a number of other fuel-saving enhancements. The type features a 12 degree angled windscreen for improved aerodynamic efficiency, while the company's Fuel Eco pack includes options such as a variable flow steering pump, which reduces auxiliary energy consumption by switching to idle mode when the steering is not activated.