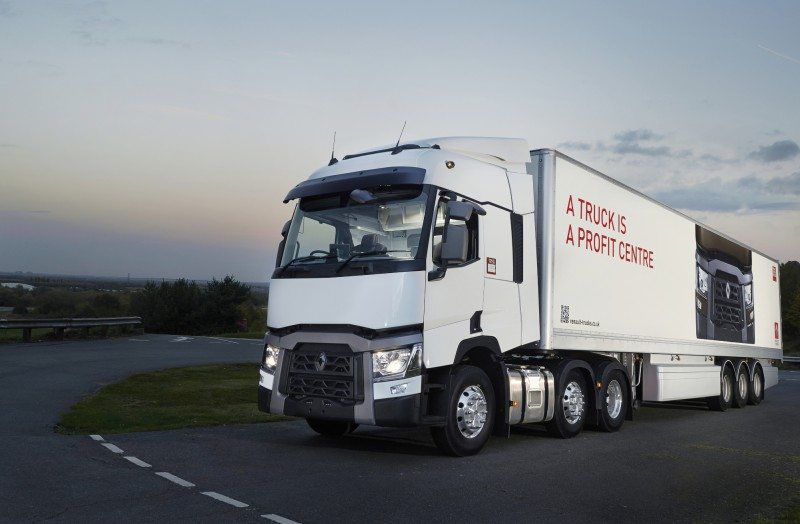 Renault chose Michelin's tyres because of their combination of low rolling resistance (and therefore low fuel consumption) as well as their durability performance
Renault's 6×2 T-series Optifuel will roll off the production line on Michelin 315/70 R 22.5 X Line Energy tyres as standard, after intensive trials.
During three days of testing around a 143.6 mile test route, the low rolling resistance Michelin 315/70 X Line Energy tyres – designed to operate at a high average speed on long-distance trunking – showed a three per cent advantage in fuel efficiency over a set of competing premium-brand 295/80 R 22.5 'regional' tread pattern tyres. The trials took in a combination of A-roads and motorways, and were conducted with the support of Michelin's UK technical team.
Category: Product News, UK News