Lassa opens first Barcelona branded shop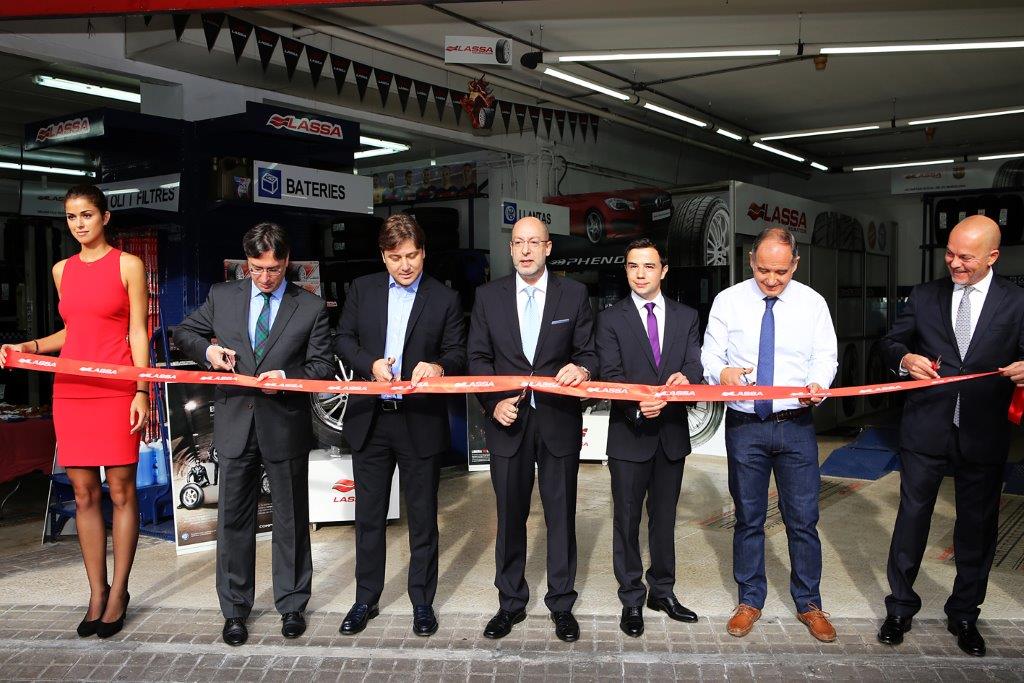 On 14 September 2015 Lassa Tyres officially opened its first Barcelona flagship shop.
The shop was inaugurated at 09.30 am on 14 September at Lipecar, Calle Ausiàs March, Número 131, by Brisa board member, Hakan Bayman; Brisa general manager, Yiğit Gürçay; Brisa director of international sales and marketing, Halit Şensoy with the attendance of the Republic of Turkey, Barcelona consulate general, Emir Salim Yüksel, Lassa Tyres Spain Country distributor Safame Comercial, Jesús Mesas; and representatives of Turkish and Spanish media.
"Over the past years, as a result of our vigorous sales and marketing strategies as well as our strong commitment, as Lassa Tyres, we have made our presence felt in a wide range of market segments in Europe. We plan to deepen our existing presence in our chosen markets in Europe like Spain, which is one of our key growing markets. This brand investment is another important step into this direction, with which we are significantly enhancing our position in the Barcelona region," said Yiğit Gürçay, Brisa General Manager.
Brisa director of international sales and marketing, Halit Şensoy said: "Lassa tyres…available at 5,000 points of sale. Among such sale points we believe that branded shops are instrumental in reaching out and establishing relations with customers as well as increasing the brand awareness. The number of Lassa branded shops has been increasing continuously globally. Out of all the total number of Lassa branded shops, we have 40 Lassa branded shops in Spain. What is special about the Lipecar Shop is that it is the Lassa Tyres' first flagship shop in Barcelona. Safame Comercial, one of the Lassa Tyres' oldest business partners, has been instrumental in establishing partnership with Lipecar. Lipecar is a family owned company with over 40 years of experience on the tyre business and it is a perfect partner with an outstanding customer orientation. We are confident that Safame Comercial, Lipecar and Lassa Tyres established a strong partnership, which will contribute to our mutual business effectively in this region and our customers will benefit from this strong partnership, too."
Jesús Mesas of Safame Comercial said: "Safame Comercial has a longstanding and successful alliance with Lassa Tyres for almost 20 years, dating back to 1996, established one year after when Safame Comercial was founded. We are very much excited about the opening of Lassa Tyres' first flagship shop in Barcelona and about the opportunity to grow Lassa Tyres brand throughout this region together with Lipecar."
Lipecar is located in the center of Barcelona, in the district of Dreta de l´Eixample. The Shop has an area of 110 square metres. It is equipped with four lifts, wheel balancer and wheel aligner.