ATG bringing new tyre lines, innovations to Agritechnica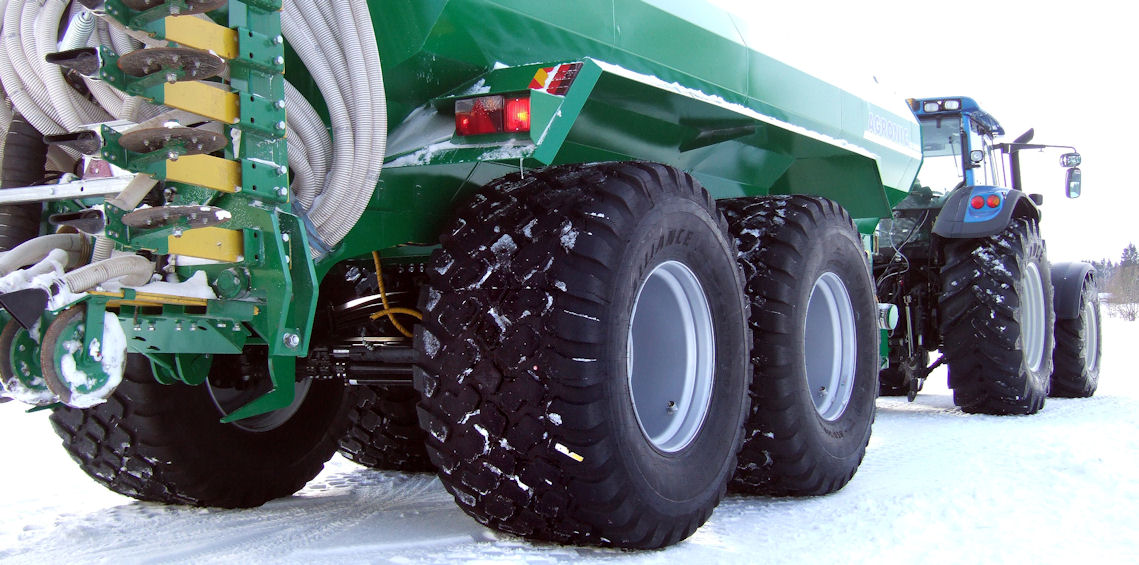 Off-highway tyre specialist Alliance Tire Group (ATG) says it will launch "a broad range of new products in the flotation and agri-transport segment" at this November's Agritechnica. While the tyre maker hasn't yet provided full details of everything it intends to release at the show, it confirms that a new portfolio of Alliance all-steel high speed flotation radials for agricultural trailers will be on display.
"With its leadership position in the flotation radial tyre category, Alliance is predestined to reliably meeting the changing trends and requirements of the agri-transport sector," comments ATG chief executive officer Yogesh Mahansaria. "With three key sizes, we will markedly contribute to delivering the ever increasing performance that is expected from agricultural machines."
In addition to these flotation tyres, ATG reports it will "launch a firework of innovations" at Agritechnica. "We are investing tremendous research and development resources in our ability to introduce the very best and latest products in off-highway tyre technology," says Peter Baur, president of Alliance Tire Europe B.V. "The launch of large volume IF and VF tyres in the recent past is just one example that gives testimony of our efforts. We realise that agricultural machines such sprayers, tractors, combine harvesters, self-propelled mowers and tankers are evolving rapidly for increased overall productivity. As this segment will see further significant growth in coming years, ATG is geared to provide efficient high-quality solutions with the right mix of tyres."
Agritechnica is billed as the world's largest agricultural machinery and equipment trade fair. It takes place every two years, and this year will run between 10 and 14 November.