Wheelwright evolves winter wheel and tyre proposition for TPMS legislation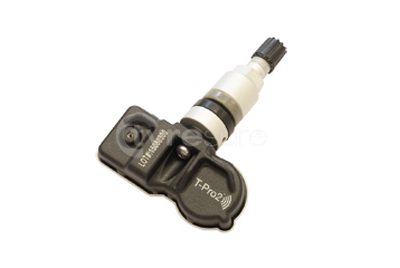 Leading alloy and steel wheel distributor Wheelwright has evolved its programme with a comprehensive range of TPMS products, falling in line with the ever changing landscape of wheel and tyre legislation. Wheelwright's alloy and steel wheels are "TPMS-fit", accepting the OEM and aftermarket TPMS sensor valves, and now the firm has added an all-encompassing range of TPMS solutions. The company states that the range is aimed at helping retailers to offer a set of winter (or second) wheels and tyres without affecting the functionality of the tyre pressure monitoring system on the vehicle.
General manager and TPMS specialist James Gray explained the benefits of embracing this new range of products: "Around a year ago, TPMS was something to be concerned about. Now, tyre bays, wheel specialists and service centres see it as a genuine opportunity to add value to their customer experience and, ultimately, their bottom line. The product range has developed rapidly in the past couple of years as TPMS products have become a mandatory addition to the car park; whilst the need to be versatile has led to the well-evolved product range we see today.
"We're really happy to have aligned ourselves with some of the leading suppliers of OEM sensors such as Schrader, Huf and Continental, whilst choosing the Ateq range of programming tools and T-Pro range of universal/programmable sensors to give us the ultimate car park coverage. With this system, we can supply an affordable package of winter wheel plus winter tyre plus TPMS sensors, ready to bolt to the vehicle. Whilst it has been shown that the growth in tyres marketed as 'all season' may have a negative impact on winter tyre sales, TPMS parts need to be changed or serviced every time the bead is broken, meaning there are real, scalable opportunities within the TPMS sector."
Wheelwright is a nominated supplier of Schrader, Huf, EU Pro, Continental and T-Pro sensors – all of which can be programmed by their "futureproof" Ateq VT56 diagnostics and programming tool. This means retailers can simply stock their choice of programmable sensor and use the VT56 to set the vehicle and perform the relearn. Wheelwright states it has already supplied one of the UK's largest national tyre and service bays with its device.
Gray continues: "Winter is going to be the first time we really see an influx of TPMS enquiries – customers will be changing to their winter wheels and the dreaded TPMS warning light will inevitably appear on the dashboard unless their wheels have the correct sensors installed.
"We have some affordable start-up packages for wheel and tyre retailers to be able to embrace this change and instantly 'buy in' to delivering TPMS to their customers; and have made our steel and alloy wheel pricing even more competitive this year to ensure all our packages remain the most competitive on the market today."