Brake Engineering's 'Original Aftermarket' initiative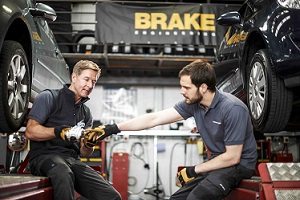 Brake Engineering is launching "Original Aftermarket", an initiative the company says will redefine the supply and fit of braking products in the automotive aftermarket and bring transparency, clarity and quality to an overly complex product sector.
Launching in October, the company will introduce a range of services designed to cut-through the trade's misunderstandings of the braking sector and work to grow a distributor's sales of the company's complete range of calipers, discs, drums, hydraulics, pads and shoes.
Following extensive feedback from parts distributors and installers, Original Aftermarket has been created to distinguish the brand from all others. It is designed to enable the entire supply chain to clearly identify the quality, service and support the Brake Engineering brand and products offer in the automotive aftermarket. The brand also comprises all the ingredients parts distributors need to sell the Brake Engineering product range and increase profitability.
For installers, Brake Engineering is substantially increasing its dialogue, providing greater information and support on braking products. This is in response to calls from technicians that want to fit the full range of Brake Engineering products to ensure the correct fit of parts, compatibility and, to receive the very best technical support.
Steve Willis, Brake Engineering general manager, aftermarket UK, Scandinavia & Russia, said: "For more than 30 years, Brake Engineering has been at the forefront of original aftermarket parts supply. As the marketplace evolves, we are investing heavily in the brand, its products, and support available to customers.  Original Aftermarket elevates Brake Engineering above the competition by clearly identifying the quality, reliability, trust and support the brand has with both motor factors and garages."