New Jaguar XE fitted with Dunlop tyres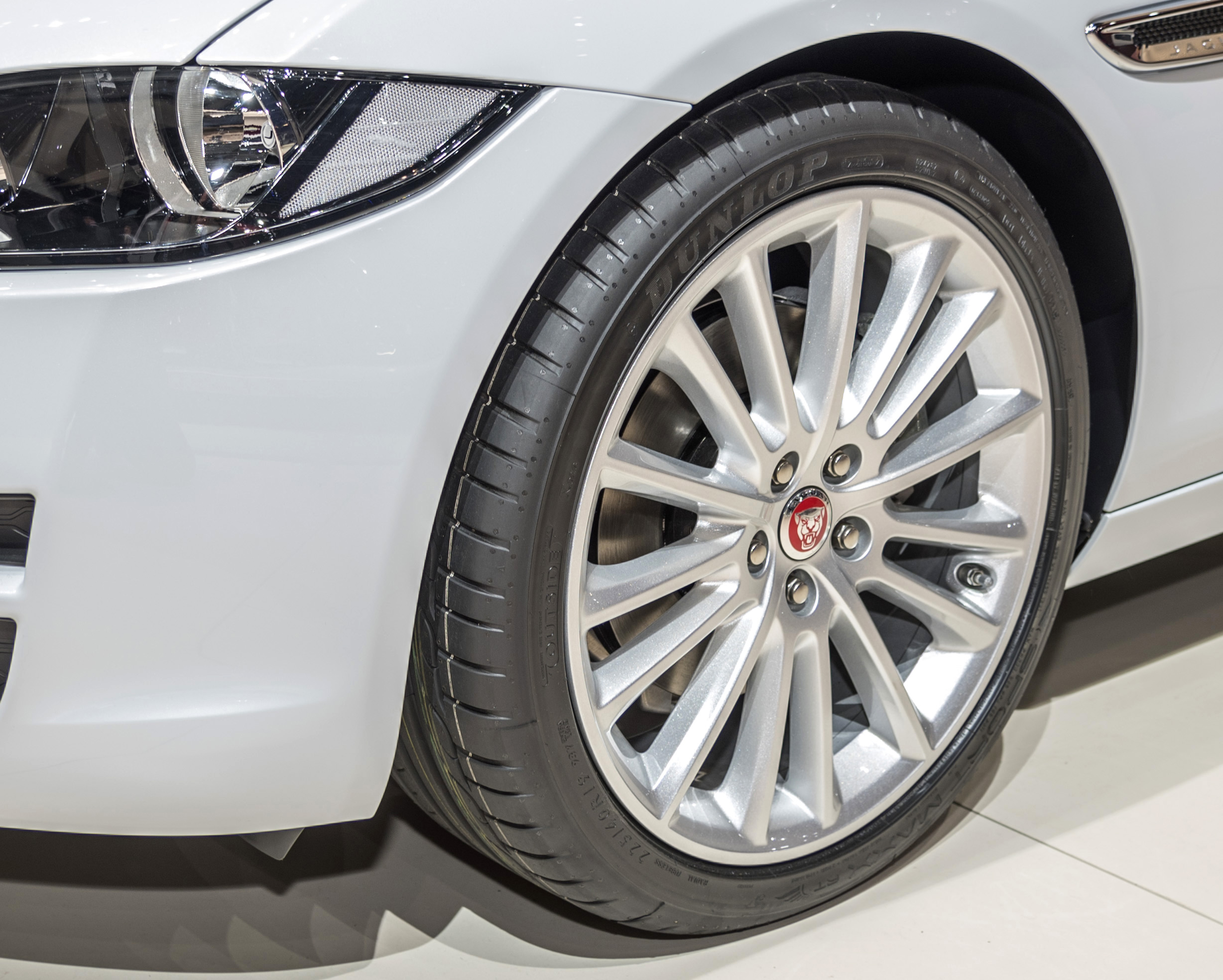 Dunlop has that a number of its tyres are approved fitments on the new Jaguar XE. With the XE coming with range of tyre and wheel fitments depending on the trim selected, Dunlop is providing five fitments in total.
These are the Dunlop BluResponse J in 205/55R17 95Y XL and the Dunlop Sport Maxx RT J in sizes 225/50R17 98 Y XL, 225/45R18 95 Y XL, 225/40R19 93 Y XL and 255/35R19 96 Y XL. All of these tyres are J marked, indicating specially developed tyres by Dunlop for Jaguar.
The multi-award winning Dunlop BluResponse is based on track derived polymers designed for wet grip amongst other things. The Dunlop Sport Maxx RT is built to deliver motorsports grip and braking performance for a dynamic driving experience. These characteristics are said to match the Jaguar XE to assist in enhancing performance on the road.
Nick Harley, managing director Original Equipment Consumer EMEA for Dunlop said: "We are pleased and proud to continue to supply to Jaguar, especially on this attractive new vehicle. We supplied the first ever Jaguar with tyres and this is a relationship that continues to grow year on year. The new XE is the most advanced, efficient and refined sports saloon car that Jaguar has ever produced and Dunlop tyres go hand in hand with the vehicles' enhanced dynamics."