ContiSportContact 5 convinces Auto Express once again in size 225/45R17 tyre test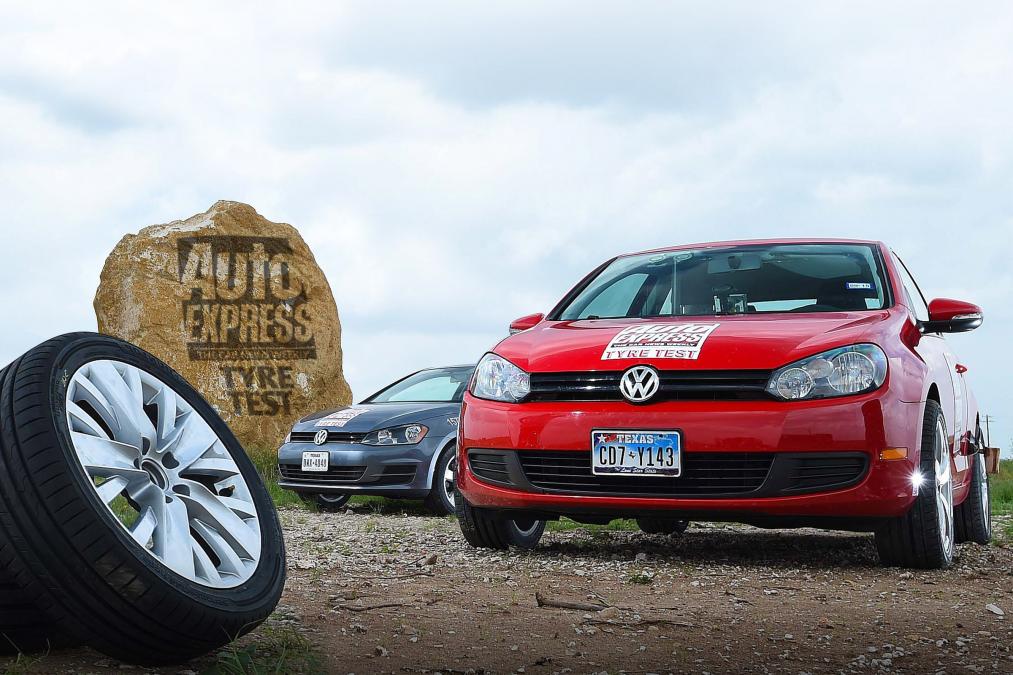 The team at Auto Express recently headed to Texas to evaluate 11 European market tyres at Continental's Uvalde proving ground. The size 225/45R17 tyres were tested against ten criteria that covered wet and dry performance, rolling resistance and comfort. The result? Continental's ContiSportContact 5 was voted King of the Hill in the Lone Star State.
In its test review, Auto Express described the ContiSportContact 5 as a "remarkable tyre" and showered praise upon the Continental rubber. "Rarely do we see such a dominant performance in our tests, but it was clear as soon as we started compiling the results that Continental was going to retain its 17-inch title," wrote Auto Express's Kim Adams. "Four wins and three runner-up spots left little doubt, and gave the ContiSportContact 5 a bigger margin of victory than in the close-run 2013 test." The Continental tyre topped the dry handling, dry braking, wet handling and wet braking tests, and scored a very respectable second in the wet cornering, straight aquaplaning and curved aquaplaning tests. Its fourth-place result in the cabin noise test was also nothing to be ashamed of, and it was only in the rolling resistance category, where it was ranked 7th out of 11 tyres, that the ContiSportContact 5 was found wanting.
This year's win is a back-to-back victory of sorts for the ContiSportContact 5 – Auto Express last tested the 225/45 R17 size in 2013, and on that occasion the Continental tyre also took top honours. Commenting on this year's result, Continental product manager Scott Benbow stated: "We are delighted to have been commended by Auto Express yet again in the latest summer tyre test. The ContiSportContact 5 has taken the summer market by storm, with multiple tyre test wins since its launch, reiterating our leading position for safety."
Second place went to the Dunlop Sport BluResponse. The Dunlop tyre topped the rolling resistance test – Auto Express reported that "compared to the worst performers, the BluResponse will use around seven per cent less fuel" and suggested that Goodyear Dunlop's engineers have "found a trick when it comes to building fuel-efficient tyres that still perform well in the wet." The Sport BluResponse finished second for dry handling, dry braking and wet handling.
Third place went to the Michelin Pilot Sport 3, which Auto Express called a "top performer", while the fourth-place Hankook Ventus Evo 2 showed that Asian tyre makers "can match the Europeans."