Michelin evolves agricultural digital strategy, aims to establish innovative partnerships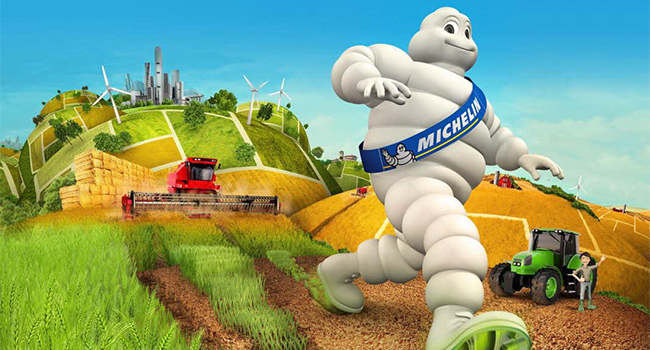 The digital strategy employed by Michelin's Agricultural Product Line is undergoing a few changes. Explaining the main reasons behind this, the business unit's digital communication manager Guylaine Drolet shares that the rethink was prompted by two observations.
"Agricultural business owners are very familiar with digital technology and are highly connected," she elaborated. "They are also keen to listen to the opinions of their colleagues on the use, performance and quality of products." According to Drolet, Michelin's vision for its Agricultural Product Line – to offer farmers the most innovative solutions to increase their efficiency and protect their land – provided the starting point for the changes made.
The reorientation of the agricultural segment digital strategy began by optimising existing products, such as repositioning the tyre selector tool to the "forefront" of the agri website. "But Michelin's aim is always to go further and remain one step ahead," Drolet adds. "Agricultural tyres are technologically advanced products used to equip machines that represent a significant investment for farmers." Therefore the website now also features additional information and advice, such as testimonials from existing product users. Many of these testimonials can be viewed on Michelin's associated YouTube channel.
A mobile version of the Michelin agricultural website has also been created, while mobile applications – including the Pressure Calculator – have been designed and introduced. And QR codes on tyre sidewalls, such as the Michelin Axiobib IF 900/65 R46 presented at SIMA 2015, offer information on various service options available for high-power tractor owners, including a demonstration video. Drolet adds that local initiatives, for example the Agricultural Product Line's Twitter feed in the United Kingdom, also provide farmers with testimonials from their colleagues.

According to Drolet, Michelin's medium-term aim is to establish partnerships with universities, organisations or companies in order to become more closely involved with innovations in the world of agriculture: "To follow this vision, Michelin would now like to position itself as a leading global player serving farmers, and not only a tyre supplier."