Bilstein releases Renault Clio IV RS and RS Cup chassis upgrades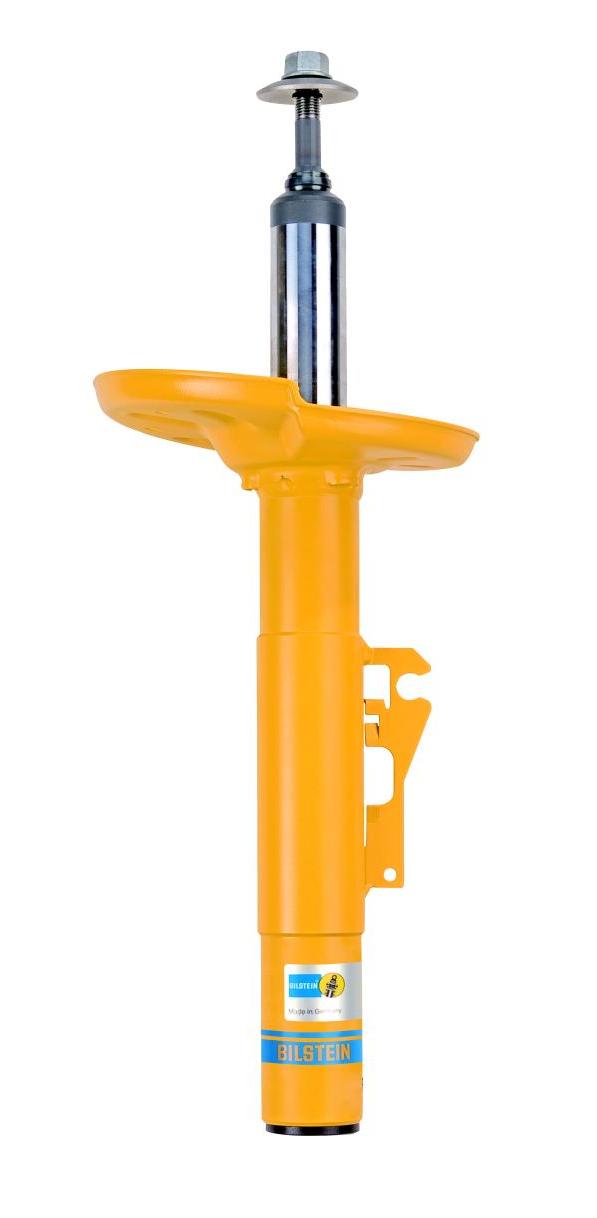 Suspension manufacturer Bilstein has released details of its damper upgrade for Renault's latest Clio range-toppers, the RS and RS Cup. The Mk IV Clio, with its sophisticated rear suspension design and balanced chassis, will benefit from the B8 damper package, according to Bilstein, with enhanced dynamic abilities working in harmony with either the OEM springs or any quality aftermarket offerings. The suspension supplier's B14 kits, meanwhile, offer OEM levels of fit, finish and ride quality, coupled with a significant improvement in handling, Bilstein claims.
The Bilstein B8 range is designed for those looking for more damping capability, with improved handling and reduced squat and dive, without ruining everyday ride comfort. Using the very latest in Bilstein gas pressure technology and inverted monotube construction, each unit is hand finished in Bilstein's German factory to surpass even the most stringent of OEM production standards.
The Bilstein dampers draw on the firm's motorsport heritage; each kit application has been signed off by Bilstein test drivers and engineers at the Nürburgring and the industry-leading Papenburg test facility.
Designed and produced entirely in-house in Bilstein's cutting-edge German production facilities, the B14 fixed damping rate kit represents a direct 'bolt-on' enhancement to both cars. It offers 20mm of ride height adjustment from a lower starting point, which equates to a drop of between -20mm and -40mm.