19.5-inch tyre added to Conti Urban HA3 range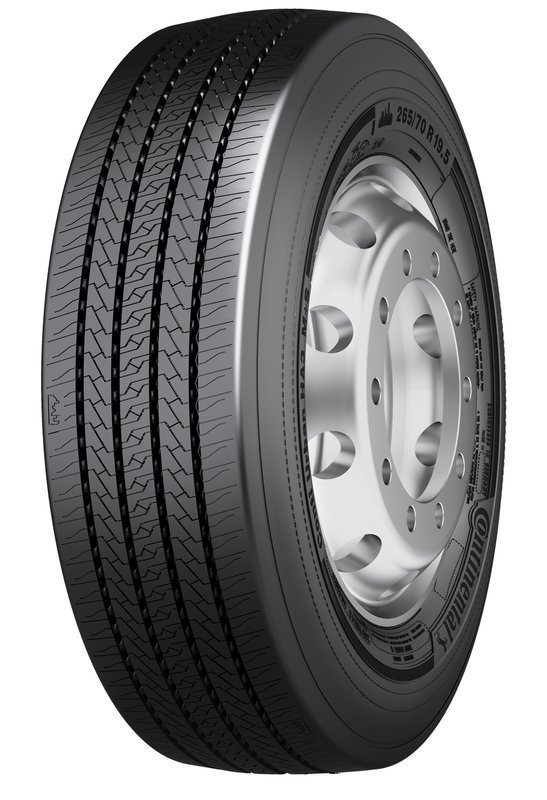 Continental has extended its Conti Urban HA3 bus and coach tyre line-up with the addition of a 19.5-inch tyre specifically developed for use on medium-sized city buses. The tyre maker says the Conti Urban HA3 265/70 R19.5 features the range's latest developments, including a new compound and updated tread pattern, and these features combine to give the new product a service life up to 20 per cent higher than that offered by a conventional regional tyre.
The newly-developed compound is said to guarantee "a particularly long service life even in challenging inner-city stop-and-go traffic conditions with regular braking and accelerating." An increased ratio of rubber in the tyre's sidewall reinforces it to provide extra protection against curbing, Continental adds. The latest tweak to the Conti Urban HA3 tread
– the high-wear 'Plus Volume Pattern' design – is also present in the size 265/70 R19.5 tyre.
The M+S marked Conti Urban HA3 265/70 R19.5 can be fitted on all axle positions.