Lassa Tyres on-show in Geneva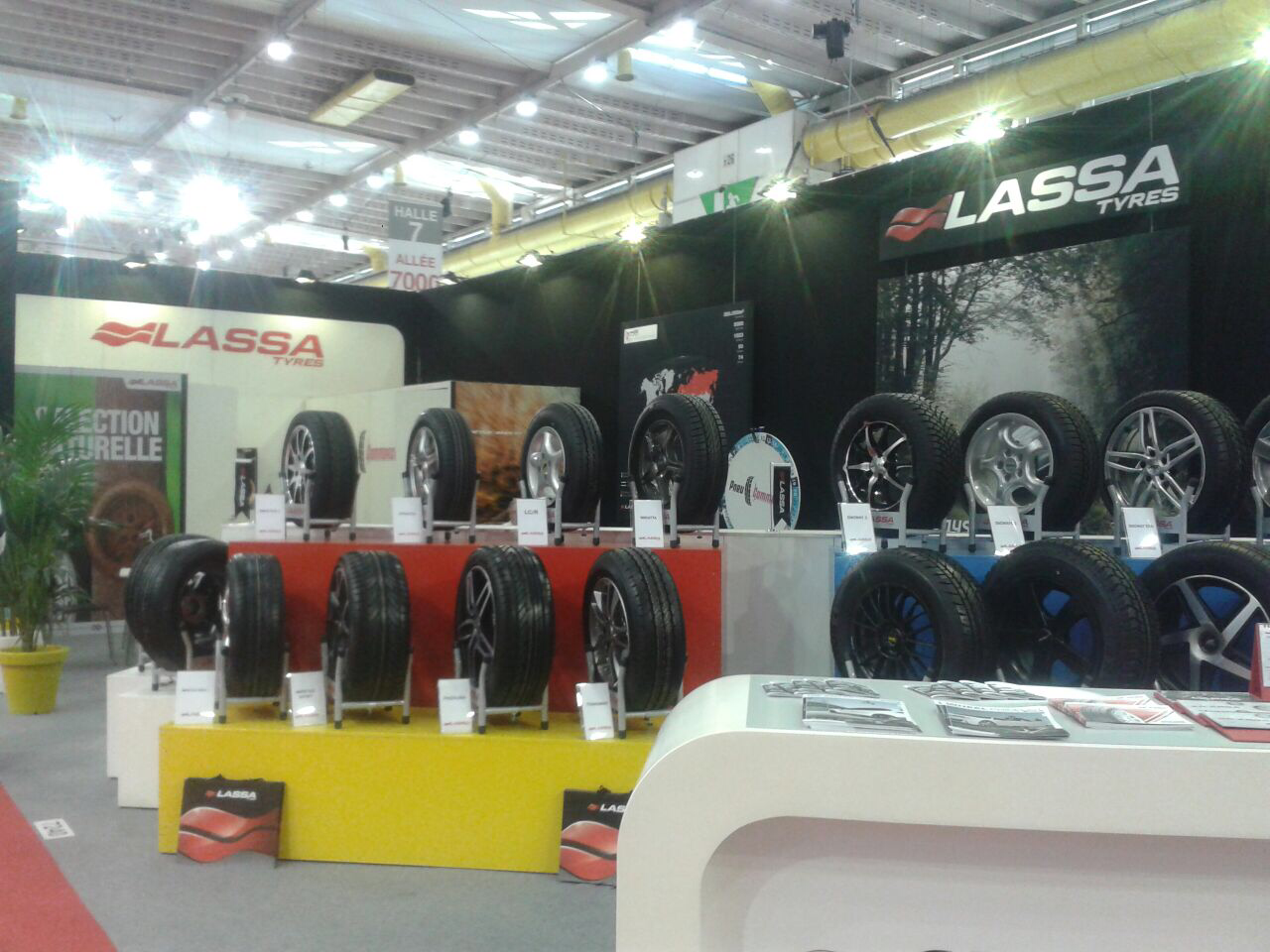 Lassa Tyres Greenways range in Geneva. Just like last year, Lassa has put its first eco-friendly tyre front and centre as this year's special focus. Lassa's Greenways is specifically designed to increase fuel efficiency and reduce emissions with "no compromise on safety, performance and durability".
Other acclaimed tyres, such as the Phenoma UHP tyre line-up, Competus H/P, road performance tyre and Snoways 3 winter tyre family were also on-show.
Halit Şensoy, director of Lassa International sales and marketing said: "We are once more at the Geneva Motor Show this year, excited coming together with a number of international fellow exhibitors and visitors as well as our business partners in Europe and Switzerland in order to enjoy the show. We are also delighted to share the news that Solar Impulse signed an Official Partnership agreement in Turkey with Brisa last month; the only airplane of perpetual endurance, able to fly day and night on solar power, without a drop of fuel, that is designed to demonstrate what renewable energy sources and clean technologies can achieve, which is also focus of this year's Show again.
"This Partnership provides another excellent opportunity for Lassa Tyres in order to share the philosophy behind our brand:  To offer the best quality tyres that will satisfy the varying performance, safety and value demands of customers for the "future of humankind's journey."
2015 marks the seventh consecutive year Lassa Tyres attended Geneva. Lassa tyres are marketed and sold in more than 60 countries with a concentration on Europe, CIS and MENA regions. In Switzerland, Lassa markets tyres for cars, vans, 4×4 – SUV and light trucks via Pneu Commerce which provides a national supply of the brand to the dedicated retailers.