Michelin tyres OE on Porsche Cayman GT4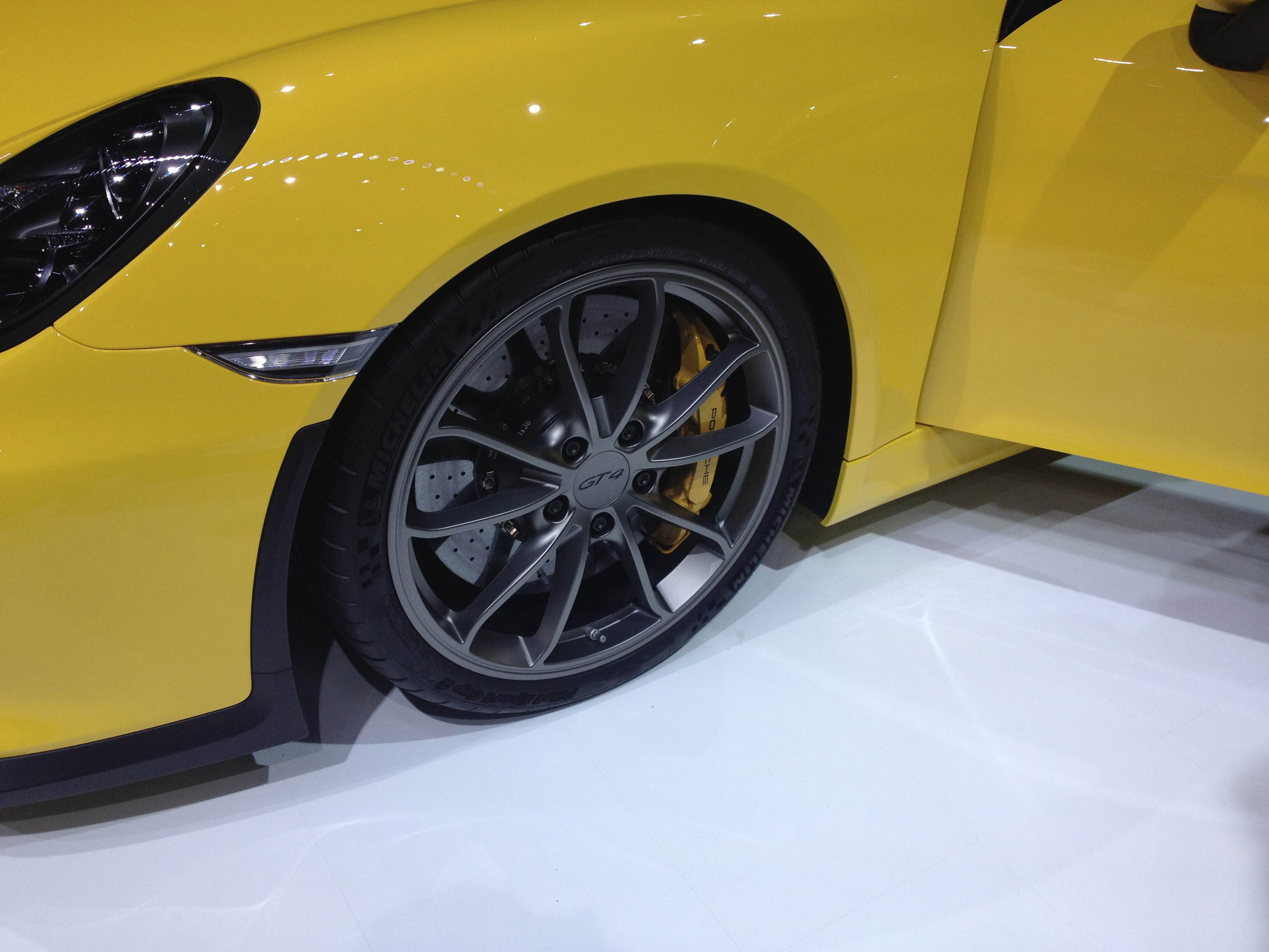 Porsche AG has chosen to equip all of its Cayman GT4 launch cars with Michelin Pilot Sport Cup 2 UHP tyres in 245/35 ZR20 (91Y) TL N0 front and 295/30 ZR20 (101Y) XL TL N0 rear. The tyre is already OE on other recent Porsche models including the 918 Spyder and GT3.
Further evidence of the performance of this tyre is highlighted by the Nurburgring lap record set last year by the 918 Spyder which was fitted with exactly the same model of tyres, albeit in a different size, that can be bought from any Official Porsche Centre.
Michelin reports that, compared to its predecessor (the Pilot Sport Cup+), the Pilot Sport Cup 2 lasts up to 50 per cent longer on track and also offers faster lap times due to technology developed in motorsport, at races such as the Le Mans 24 hours.
The Pilot Sport Cup 2 combines bi-compound technology (using different rubber compounds on the inner and outer sections of the tread) with Track Variable Contact Patch 3.0, which optimises pressure in the tyre's contact patch so the same amount of rubber is always in contact with the driving surface whether going in a straight line or cornering.
To ensure the Cayman GT4 is prepared for difficult winter driving conditions, Michelin is the sole supplier of the winter tyre option for the car too. These come in 235/35R20 92V XLTL Pilot Alpin 4 N0 and 275/30R20 97V XLTL Pilot Alpin 4 N0.