Heuver expands management team with internal appointment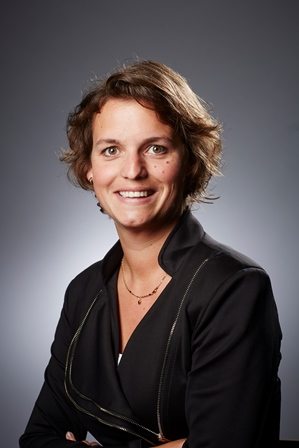 As of January 2015, Laura van den Heuvel will occupy the newly created position of sales manager at Heuver Tyrewholesale. The wholesaler said the position has been introduced to further improve effectiveness and customer focus.
Having worked for Heuver for some time, van den Heuvel has been promoted from an Aeolus truck and trailer tyre sales role, which will now be filled by Jeroen Vos. Vos, who also has a long history with Heuver, will continue to be responsible for key accounts.
"The board feels it is important to fine-tune internal structures in order to be successful externally", says director Bertus Heuver. "We are experiencing strong growth and have a comprehensive sales team. That is why we have expanded the management team and pre-empted any potential growth-related problems. The new position of sales manager has helped to create a central point of contact and management, which will help to improve effectiveness. And we did not have to look far to find a suitable candidate.
"Laura van den Heuvel has made great strides within our company in recent years. After serving as product manager for Aeolus Truck, she has now taken the next step in her career. She is critical, positive, motivated and people-oriented, which are ideal qualities in our company as well as the whole sector. And combined with her comprehensive product and market-related knowledge, she has everything needed to be successful. But the same also applies to her successor, Jeroen Vos. He has also been promoted internally and will occupy the position of Aeolus business unit manager. He is ambitious, customer-friendly and sociable. He will also continue performing his role as manager for key accounts. These moves will allow us to further improve customer service and make a difference in the market. Because we want to be the most customer-friendly tyre wholesaler."
Laura van den Heuvel (32), said: "I was very honoured when the board asked me to fill the new position of sales manager. It represents a nice career move and is a major challenge. I will now be playing a more comprehensive role in our wholesale activities. I have undergone a lot of personal development ever since I started working at the family business six years ago. And my new position reflects the trust the board has in my abilities. I think it is a fantastic opportunity." Jeroen Vos (28): "I first arrived at the company eight years ago, as a trainee during my Marketing course. And I have simply 'hung around'. It is a superb company, where everyone gets a lot of opportunities. I look forward to taking over Laura's tasks for Aeolus Truck and hope to further utilise the contacts I have already established at the factory."