Carlsson and Vredestein develop 19-inch Mercedes C-Class tyre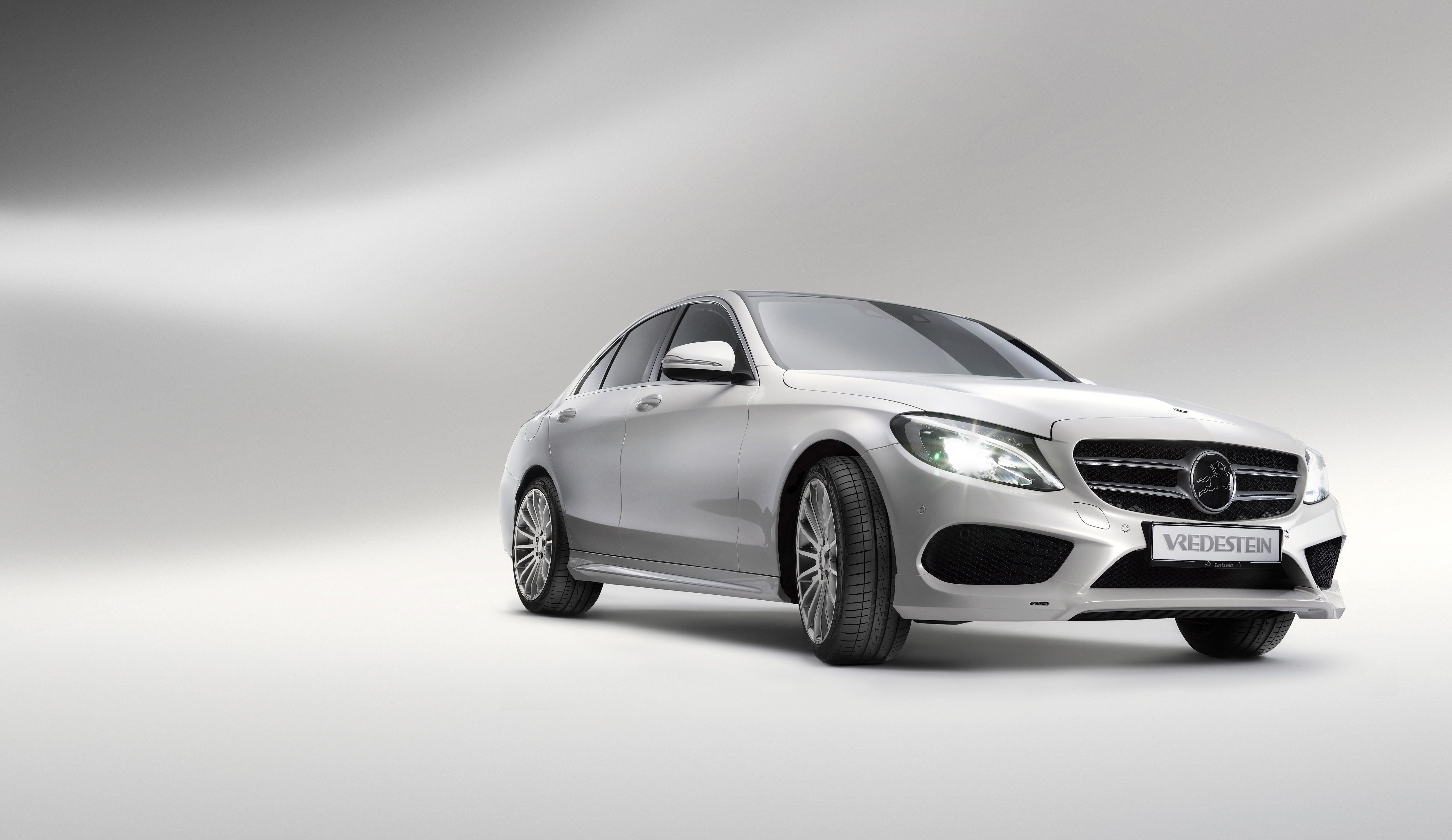 Continuing its five-year collaboration, premier Mercedes tuner, Carlsson, Vredestein has released a new 19-inch high-performance tyre for the new Mercedes-Benz C-Class. The Carlsson Vredestein Ultrac Vorti is being pitched as a premium ultra-high performance tyre. Like numerous other Vredestein tyres, the new product's asymmetric tread pattern was developed in cooperation with Giugiaro.
"We have developed a tyre that perfectly translates the terrific dynamic ability of the new C-Class to the road", said Carlsson's managing director Dipl.-ing. (FH) Markus Schuster.
Engineers and test drivers from both Vredestein and Carlsson worked together on the tyre, which has been developed exclusively in 19-inch sizes for the C-Class. The Carlsson logo on the tyre sidewall serves as a unique identifier. Criteria such as a raised ridge to provide some wheel protection from light kerb damage, steering precision, and a speed rating of over 300 km/h were reportedly seen as equalyy important as minimal rolling noise and a fully compliant ride. Proof of concept, high-speed testing took place at the ATP test facility in Papenburg, with many kilometers covered on the Nürburgring-Nordschleife, and on public roads.
The Carlsson Vredestein Ultrac Vorti comes exclusively in 225/40ZR19 and 255/35ZR19 sizes, and the new tyre is only available from Carlsson. Carlsson and Vredestein first announced their partnership in 2010.