Michelin supplying tyres to Carlsson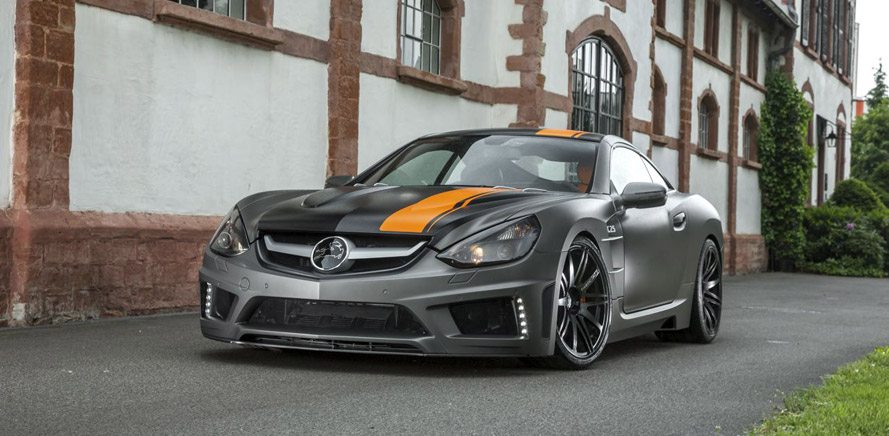 Under an agreement recently signed between Michelin and Carlsson, three Michelin tyre lines are being delivered to the German tuning manufacturer as a works-fitted option for its "most powerful models". The Pilot Sport 3, Pilot Super Sport and Pilot Sport Cup 2 ranges are supplied by the 'Specialty Products' department within the Michelin Motorsports division, a department set up to manage the tyre maker's ultra high-performance car tyre business and to serve both small and large manufacturers and tuners. The Carlsson supply deal commenced on 1 July.
"The partnership that we've just set up with Carlsson is very important to us, because working with such prestigious customers, whether tuners or niche manufacturers, allows us to reach out to real car enthusiasts and demonstrate our commitment to the high-end market and to driving pleasure," commented Lorenzo Giovanelli, Michelin Motorsport's director of Specialty Products. "The partnership is perfectly aligned with our strategy for performance vehicles, which emphasises performance, driving enjoyment and pure sportiness, with a constant focus on safety. What's more, it's allowing us to reach customers who access the Carlsson universe through its range of rims, equipped with Michelin tyres."
"It made perfect sense for Michelin to become our tyre supplier," said Carlsson CEO Markus Schuster. "We've conducted many tests over the past three years, and Michelin tyres have always been the ones to offer the highest, most consistent level of performance, on both the track and the open road, in dry as well as wet weather. The three Michelin tyres that we've selected are now being used to equip our most powerful models and are offered to all of our customers, regardless of the extent to which their car is tuned."
Michelin describes the collaboration between Michelin Motorsport and the team at Carlsson as "very close" and says its engineers are "always forthcoming" with their advice when it comes to choosing a tyre size or model for a future tuning project, and in turn Carlsson's developers can be relied upon to report all information gathered during testing to their dedicated contact at Michelin. "We're the liaison between our customers and our Ladoux Research and Development Center," shares Charles Runge, the key account manager at Michelin Motorsport in charge of coordinating the relationship with Carlsson. "The beginning of the partnership involved advising on which tyre models and sizes to choose for their different models, especially those with different tyre sizes at the front and rear. All of their impressions and any comments they make are immediately taken into account in the process to develop the future products that we're working on. It seems obvious now that our ability to be responsive, in terms of development and technology improvements, as well as production agility and availability, makes all the difference."
Carlsson has worked with other tyre makers in the past, including Vredestein, with whom it began a cooperative partnership in January 2010. A three-year extension to this collaboration was announced last December.