Michelin keep J. C. Trans (UK) on the road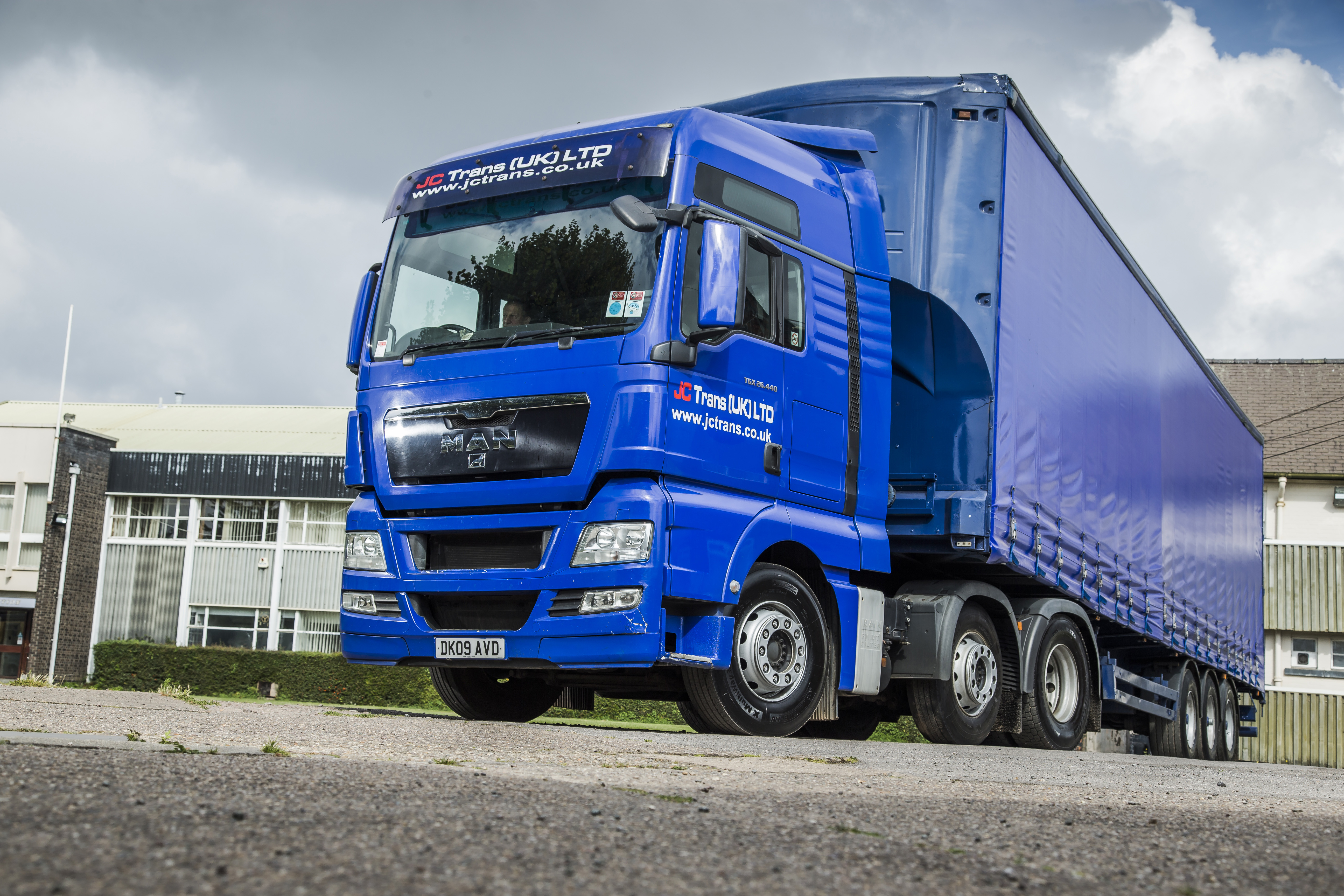 Leicester-based haulier J. C. Trans (UK) has recorded an 88 per cent reduction in tyre failures per quarter, after adopting a full Michelin tyre policy for its 15-strong fleet.
Prior to fitting Michelin tyres J.C. Trans (UK) suffered an average of 16 tyre failures per quarter, which has since reduced to just two now its fleet is running on Michelin rubber.
Jas Singh, Director at J.C. Trans (UK), says: "We were suffering an unacceptable level of tyre failures when fitting another premium brand tyre. We started talking with Michelin as we hoped they would be able to present us with a solution to the problem."
Michelin's local account manager worked with J.C. Trans (UK) to put together a trial framework which saw Michelin tyres compared directly with other premium brand tyres used in the fleet.
Singh notes: "We saw a significant change in tyre performance during the trial with noticeable improvements in reliability and fuel consumption. We started out with only 10 per cent of the fleet on Michelin; it's quickly grown to 100 per cent on the back of the results we've seen in our own fleet."
Prior to adopting a Michelin policy the company risked facing a large repair bill whenever a tyre failed as a rapid deflation can cause damage to the truck and trailer. It also resulted in unexpected downtime and delays, which the company was keen to eradicate.
Singh continues: "Michelin has not only reduced the number of tyre failures in the fleet, on the rare occasion an issue does arise we simply aren't suffering damage to the tractor unit and trailer. Fitting Michelin tyres is providing a considerable cost saving for us."
The tyre policy sees all J.C. Trans (UK) tractor units fitted with X MultiWay 3D XZE multi-position tyres on the steer axle, and X MultiWay 3D XDEs on the drive axles. The design of these tyres merges excellent traction, longevity and fuel efficiency with outstanding safety, comfort and cost-effectiveness.
The company has just begun trialling the new Michelin 65-series X Multi T trailer tyres, which will gradually replace the previous generation Michelin XTE3 tyres currently being used.
ATS Euromaster is the nominated tyre service provider for J.C. Trans (UK) and is working with the company to ensure that it receives maximum value from the investment in Michelin tyres.
ATS Euromaster takes responsibility for regrooving worn tyres when the tread reaches 3-4mm. Once the regrooved tyre has worn, it can be returned to Michelin for retreading in its Stoke-on-Trent based Remix Plant.
Singh concludes: "We enjoy an excellent service from ATS Euromaster – they add real value to our business."