Total Tyre Care a Bridgestone priority at IAA show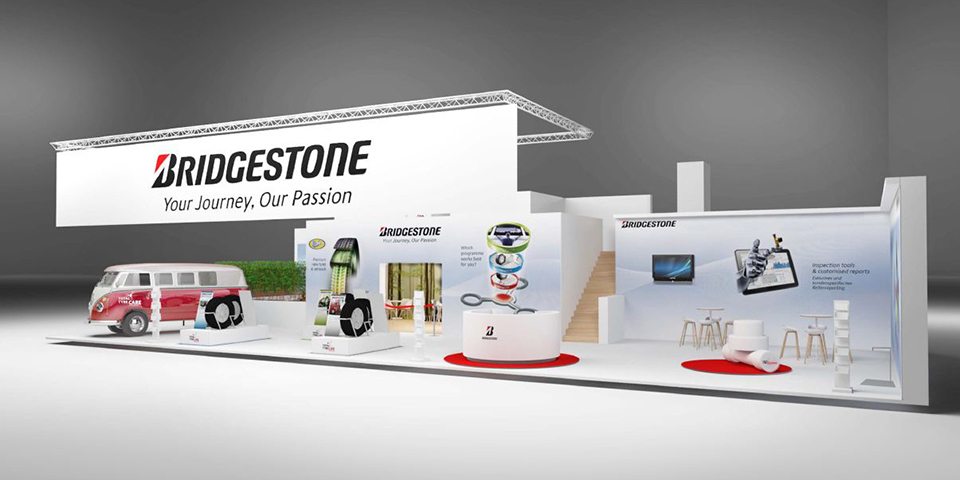 Bridgestone confirms its participation in the 65th IAA Commercial Vehicles International Motor Show, which will be held in Hanover, Germany from 25 September to 2 October, and says the theme of its exhibition presence (hall 16, stand C01) will be the company's renewed Total Tyre Care programme. First presented at the previous IAA Commercial Vehicles show and rolled out in the UK beginning in 2012, Total Tyre Care is Bridgestone's three-level, three-component fleet tyre programme.
"Bridgestone's Total Tyre Care is not a rigid 'buy all' system," comments Harald Van Ooteghem, senior manager marketing planning within Bridgestone Europe's Commercial business unit. "It is a flexible programme offering three levels of customised tyre management and maintenance service packages – the Monitoring, Maintenance and Management programmes – designed to meet the individual needs of all fleet operators."
The Bridgestone stand will also show the latest commercial segment products, including the Bridgestone R-Drive 001 and Bandag R-Drive 001, Bridgestone Ecopia H-Drive 001 and Bandag M749 FuelTech, the new Bridgestone U-AP 001 urban all-position tyre and the Bandag BDU2. Non-tyre products include Bridgestone's TPMS and its ToolBox application, which is designed to give fleet operators clear visibility of their tyres' condition at all times.
Visitors to the stand also have the opportunity to experience the brand on a wider scale. In the back of a classic VW Camper van, which is featured in the Bridgestone online campaign called "Everywhere", a video will show the diversity of the Bridgestone portfolio. Visitors are also invited to take a "selfie" inside the van with what Bridgestone calls a "surprising" landscape background.