MINI milestones and investment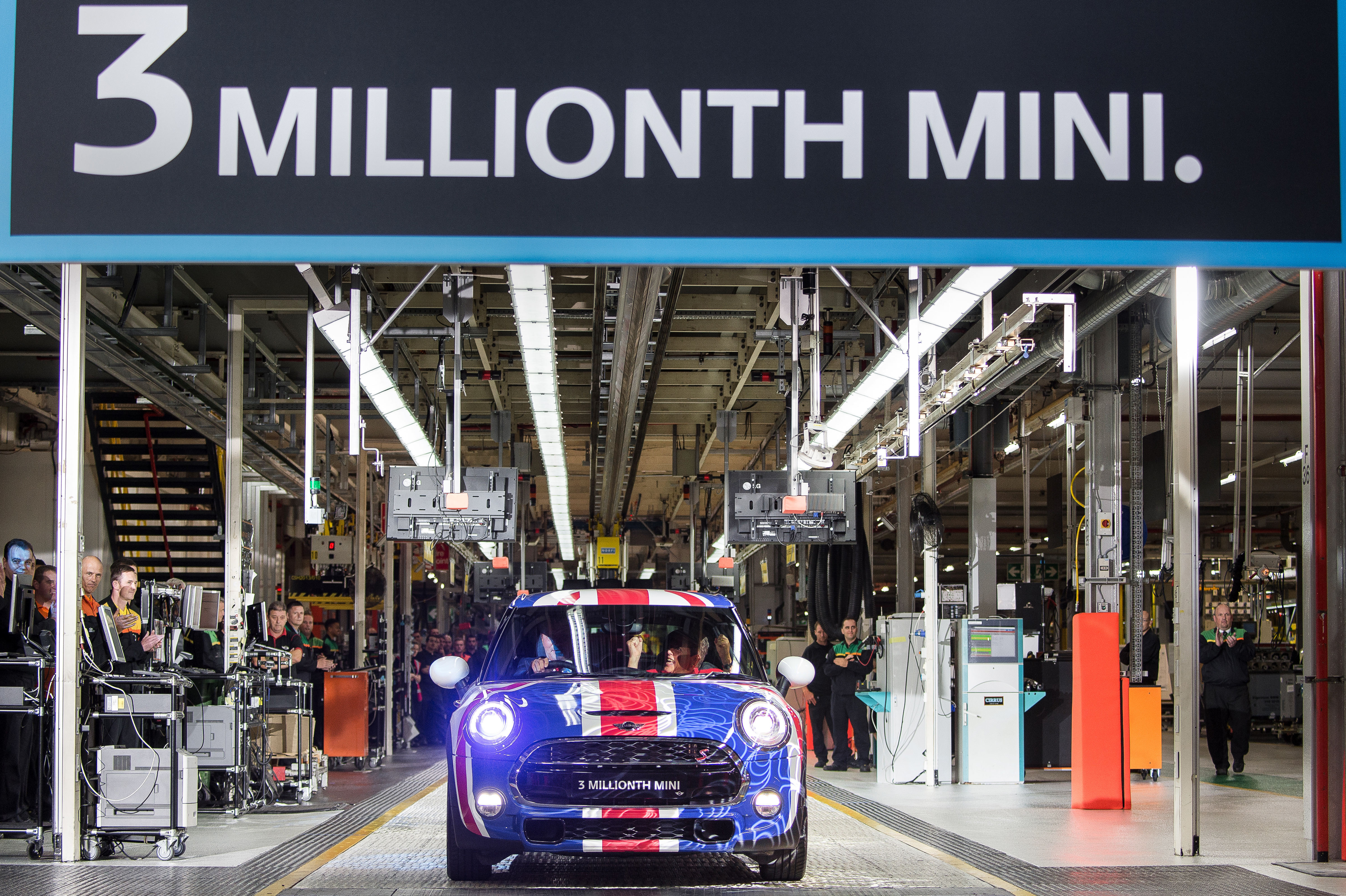 The continuing success story of the MINI brand was further underlined as the British manufacturer announced the production of its three millionth car since 2001, and its two millionth international export.
Relaunched in 2001 under the stewardship of the BMW Group, the MINI brand has become one of the most popular in the automotive world. It is a true British export success story with drivers in more than 110 markets falling in love with the famous marque from USA to Uruguay and Turkey to Taiwan. In the intervening 13 years, the MINI range has grown from one to seven models meaning that the brand can now offer a car to cater for all tastes and requirements.
The three millionth MINI to be produced is a 5-door Hatch Cooper S and has a special exterior design to celebrate its heritage and its British roots.
Transport minister Baroness Kramer said: "I congratulate the workers at MINI Plant Oxford on reaching this remarkable milestone. The MINI is a British icon and is a major part of a thriving automotive industry spearheading the growing British economy. This government is working to create the right environment for car manufacturers like BMW to continue innovating and developing British-made cars with worldwide appeal."
Investment in MINI UK Production Network
A £750 million investment is underway across three of BMW Group's UK manufacturing facilities. Highlights include a new 1,000-robot bodyshop at Plant Oxford and the installation of new body manufacturing technologies including laser welding at Plant Swindon. The Hams Hall engine plant is also being freshly equipped for a new generation of modular power units that will be manufactured at the company's three global engine plants, with the Hams Hall plant supplying crankshafts to all these factories. These new engines, the new body and chassis structure and a completely refreshed design are combined in the all-new MINI.
"The MINI brand has had strong ties to the UK for decades. Our MINI production in Oxford represents a commitment to the brand's identity, firmly in line with our successful strategy of "production follows the market". Oxford is the centre of our British MINI production network, with the Swindon pressings plant and the Hams Hall engine plant near Birmingham," stated Board of Management member for Production Harald Krüger at the event celebrating the production milestone. The UK is the second largest market for MINI in the world.
The two millionth export MINI to leave Plant Oxford is a Volcanic Orange MINI Hatch which is currently making its way across the ocean to its new customer in Japan. "Today, we mark two important milestones for MINI. Three million MINIs produced, and two million MINIs exported from Oxford to customers worldwide. These are impressive figures and definitely a reason to celebrate. In markets big and small, MINI has always appealed to customers on an emotional level," said Board of Management member Peter Schwarzenbauer.
Frank Bachmann, managing director of MINI Plants Oxford and Swindon, said: "Everyone here is proud to be celebrating these two great milestones. The complexity of producing MINIs for individual customers in more than 110 markets around the globe is a real testimony to the expertise of our workforce."