A 'Supreme' launch from Manbat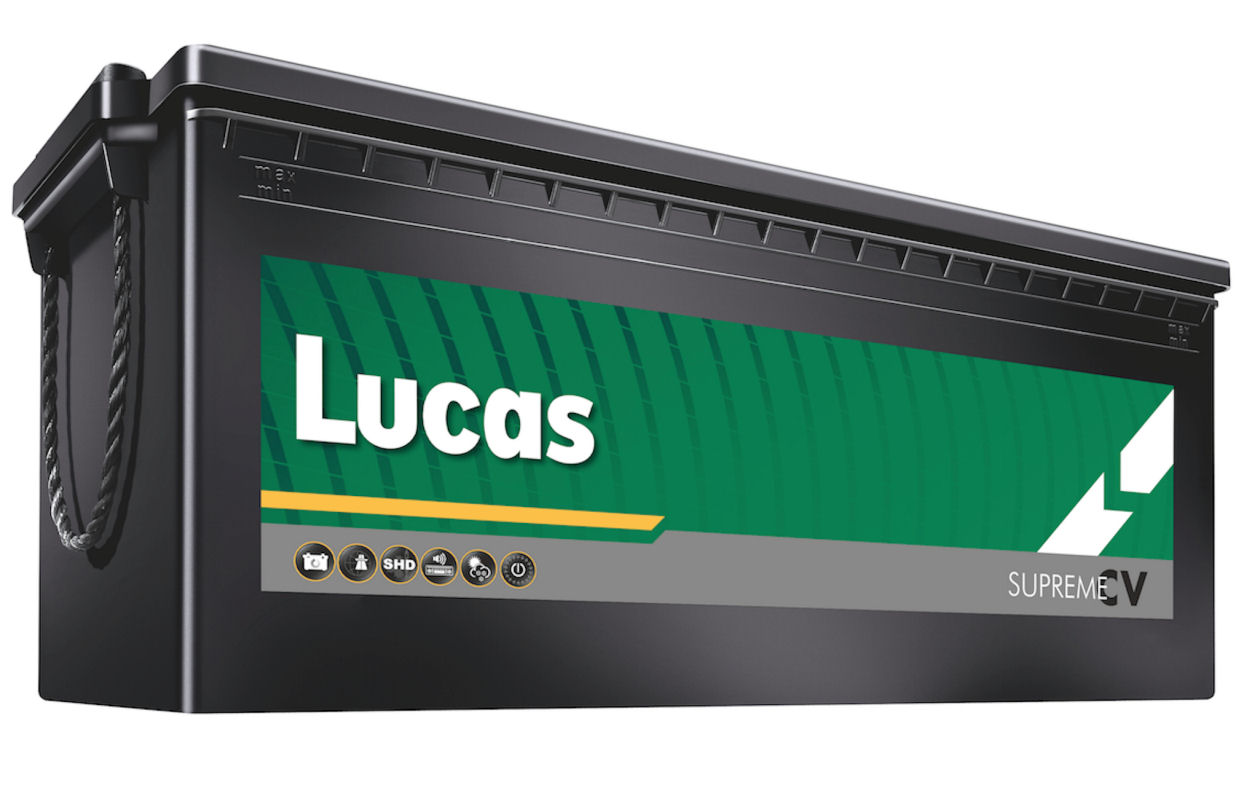 A new, range-topping commercial vehicle battery line has joined the Lucas brand portfolio. UK distributor Manbat says the new Lucas Supreme range of four part numbers, which are available with 140, 170, 180 and 225 Ah capacities, are designed for high performance commercial vehicles with large power demands and high vibration resistance requirements.
"Each model in the Supreme CV range incorporates the very latest in original equipment technology, such as a specialist lid design to minimise water consumption by recycling condensed water vapour back into the electrolyte and punched plate grids, to optimise conductivity and ensure low resistance and reduce power loss," states Manbat upon introducing the new products. "This means that the batteries within the Supreme CV range not only provide high starting efficiency and possess exceptional corrosion resistance, they are also extremely economic for CV operators to run as they are totally sealed and completely maintenance free."
Manbat says the high performance nature of the Supreme range is reflected in their specification, which exceeds EN4 V3 SHD (Super Heavy Duty) requirements for extreme vibration resistance. The Supreme range supplements the existing 28-strong Lucas Premium CV and Lucas Classic CV offerings – a portfolio that Manbat believes satisfies the all fleet requirements.