It's all AFC for ATG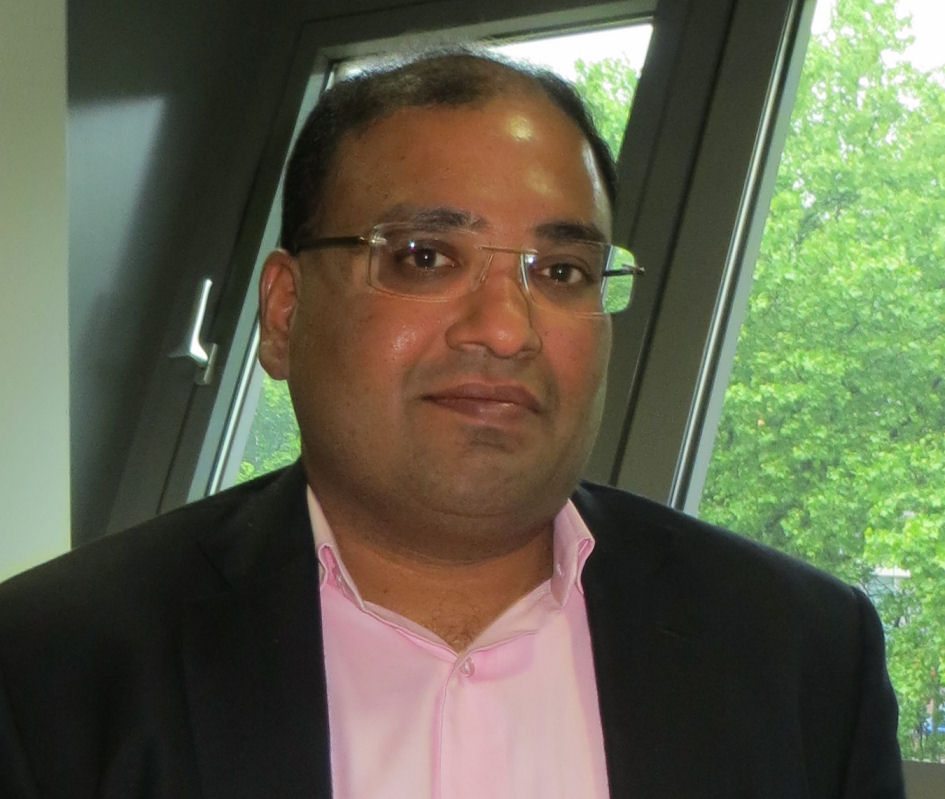 ATG used Reifen 2014 as a platform for presenting itself as a company and for presenting its goals. At a press conference during the Essen show, CEO Yogesh Mahansaria led top management, including chief of marketing and sales Angelo Noronha and head of research and development Dr. George Ronai in a talk about products and plans.
Yogesh Mahansaria is something of a living legend in the off-road tyre business, having played a key role in building up BKT before repeating this success story at ATG. Explaining his plan for further company growth, Mahansaria introduced a new acronym: AFC. This trio of letters is short for Agricultural, Forestry and Construction, the three segments where ATG aims to become a top three global leader. Combined sales in these three areas are expected to exceed US$1 billion by 2017, a substantial increase on the current $575 million.
The company is present in more than 120 countries and supplies most major machinery manufacturers in the agricultural, forestry and construction segments. Product research and development is carried out in ATG facilities in India, Israel, the US and South Africa. Total ATG capacity will reach 175,000 tons a year by the end of 2015 thanks to a $200 million investment programme. This tonnage will include further new products: Mahansaria is known as someone who leaves no niche unfilled, and in this spirit he named port and underground mining as two areas where the company intends to introduce product lines.
Foundation ATG brand Alliance is best known for its agricultural tyres, and today this segment still accounts for 61 per cent of total company turnover. A further 31 per cent is made in the construction segment while forestry accounts for seven per cent. The niche within a niche markets that Mahansaria aims to develop make up one per cent of total turnover at present. Replacement market sales are 82 per cent of the total and the most important sales region is Europe, which accounts for 49 per cent of all sales. This is closely followed by North America, with 39 per cent. The most significant ATG brand is Alliance, with a 62 per cent share of total sales. Galaxy and Primex, brands acquired in 2009 following the insolvency of GPX International, account for 32 per cent, and 'other' brands the remaining six per cent.
As European sales are almost half the ATG total and the company has 65 distributors in 40 European countries, it is no surprise that there are very few blank areas on the company's regional map. Alliance began its assault on the European market more than forty years ago, and today ATG holds a ten per cent market share in the most important of all European agricultural segments, tractor tyres. It is European flotation radial market leader with a share of 35 per cent, and leader in the RC segment with a 30 per cent share. These are already respectable figures, yet the company's future agricultural sector goals are highly ambitious – ATG plans to double its agricultural market share in Europe in the coming three years.
Dr. George Ronai introduced the new products that accompanied ATG to Reifen. The company presented the Alliance 378 AgriStar XL in 34, 38 and 42-inch sizes at the show; this new range specifically targets tractors above 180hp. New additions to the Galaxy range include the Galaxy Terminal Master, developed for terminal tractors use in sea and airports, and the Galaxy Beefy Baby SDS solid tyre, a range now available in skid steer fitments and soon to include sizes for telehandlers, loaders and port vehicles. The solid tyre market may be one to watch as far as ATG is concerned – Ronai described it as being a "promising business".