Dunlop Moto 2 and 3 tyres 'more versatile' than in previous years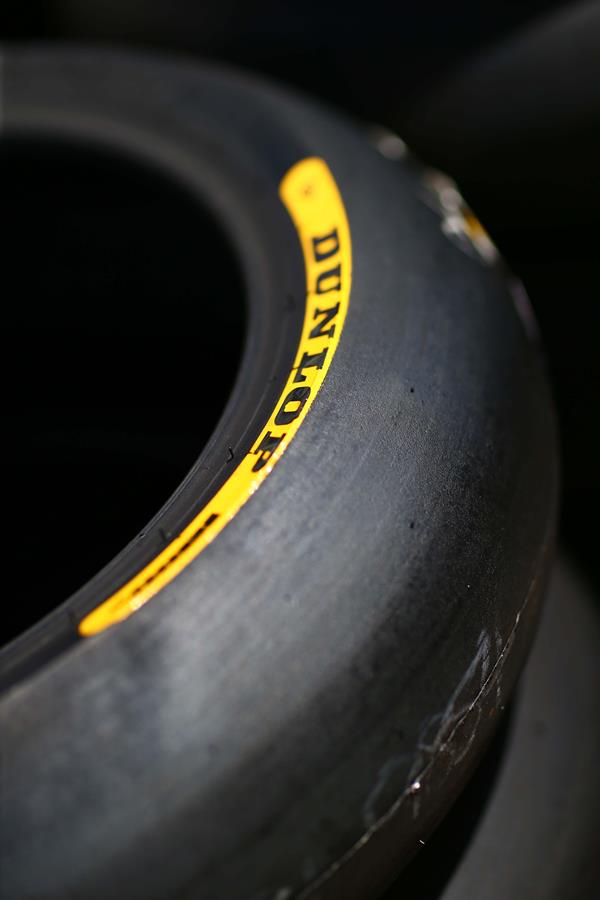 Dunlop Motorsport has used the Moto 2 and 3 mid-season break to examine the changes brought about by its 2014 tyre philosophy. The manufacturer's 2013 rubber provided more opportunities for riders to make choices about the tyres that suited them best at a particular circuit, Dunlop's tyre selections this year have led to very little variation in the top riders' decisions. Clinton Howe, Dunlop's operations manager, Motorcycle Grand Prix, explains that the manufacturer has been able to develop tyres that are harder – and therefore last longer – and more versatile without compromising on pace.
"Last year we were in a position where we were aiming to have two relatively equal options for the riders, to give them choice," Howe says. "Our development has been continuous and we have focussed on extending the operating window of our tyres. This has meant that the tyres we take to the tracks now are much more versatile than even just a couple of years ago and suit more conditions. Once the rider has experience and feels comfortable on the tyres it means that they can then focus on tweaking bike settings rather than switching between tyres – there are fewer variables if they stick with the tyre they know works for them."
Last season the top six in the championship only chose the same tyres eight times out of 17 races. This season the top six riders have chosen different options only twice so far. In Argentina, Luis Salom finished third having chosen the softer 997 rear compared to the special hard 067. 997 was also the choice of Rabat and Corsi at Mugello, finishing first and fourth, while the remaining top six finishers had opted for the softer medium compound.
The tyres for 2014 are generally 'harder' than their 2013 counterparts. Riders usually shun harder tyres with a perception that they have less grip and are therefore slower than their softer counterparts. Sachsenring was won on the newest generation special hard tyre but the race was faster than in 2013 on softer compounds by seven seconds.
Dunlop's development work is a continuous process and reactions to positive development in the testing are implemented as soon as possible. The Phillip Island test in March resulted in new 25-067 special hard tyres being introduced on the track in June. Work is already underway for 2015 specifications, so while the riders are focused on the second half of the season, Dunlop says it is planning far ahead for future improvements.