Dunlop to test Moto2, Moto3 tyres at Mugello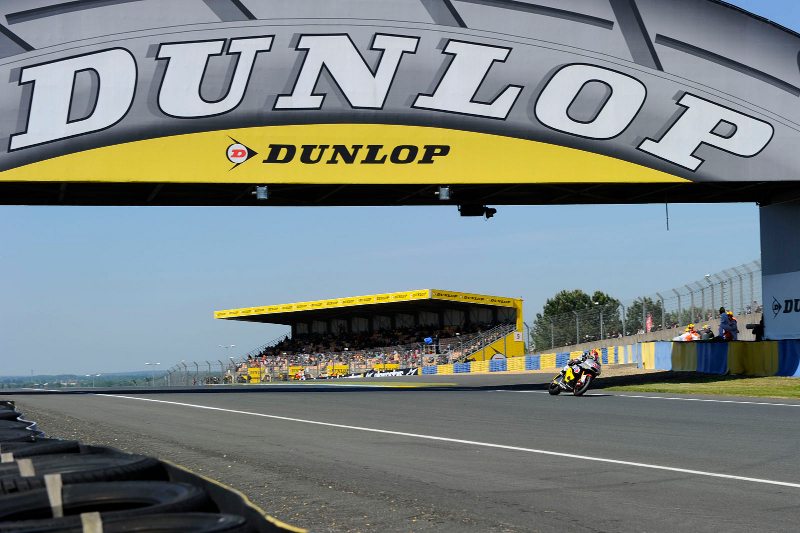 Dunlop and riders from the Moto2 and Moto3 series will begin testing for the 2015 season at Italy's Mugello track on 3 June. The brand will introduce new front and rear specifications for both series, making the available after the sixth round of the championships at the same circuit on 1 June.
After the less aggressive Le Mans track, where high temperatures suited the soft compound, the track at Mugello in northern Italy warrants the use of the harder medium and hard compounds, Dunlop says. The high mechanical grip surface has yielded good performance from the Dunlop tyres in previous years.
The undulating nature, combined with the nine right hand and six left hand corners and one of the longest straights on the calendar puts the tyres and riders through their paces. Front stability is an important feature of the tyre at this track because of the demands through general downhill braking and turning and both compounds and constructions need to be strong.
Clinton Howe, Dunlop operations manager Motorcycle Grand Prix, said: "This is a great circuit with the variations in levels and the corner demands. We know that our tyres perform well here and the riders are now used to these specifications so there are no unknowns. We're looking forward to more good racing – both categories had fantastic races in France last time out. But it will also be good to look to the future with the testing on the Tuesday with some 2015 specifications."