Maxxis to launch Energtra MEco3, present European growth strategy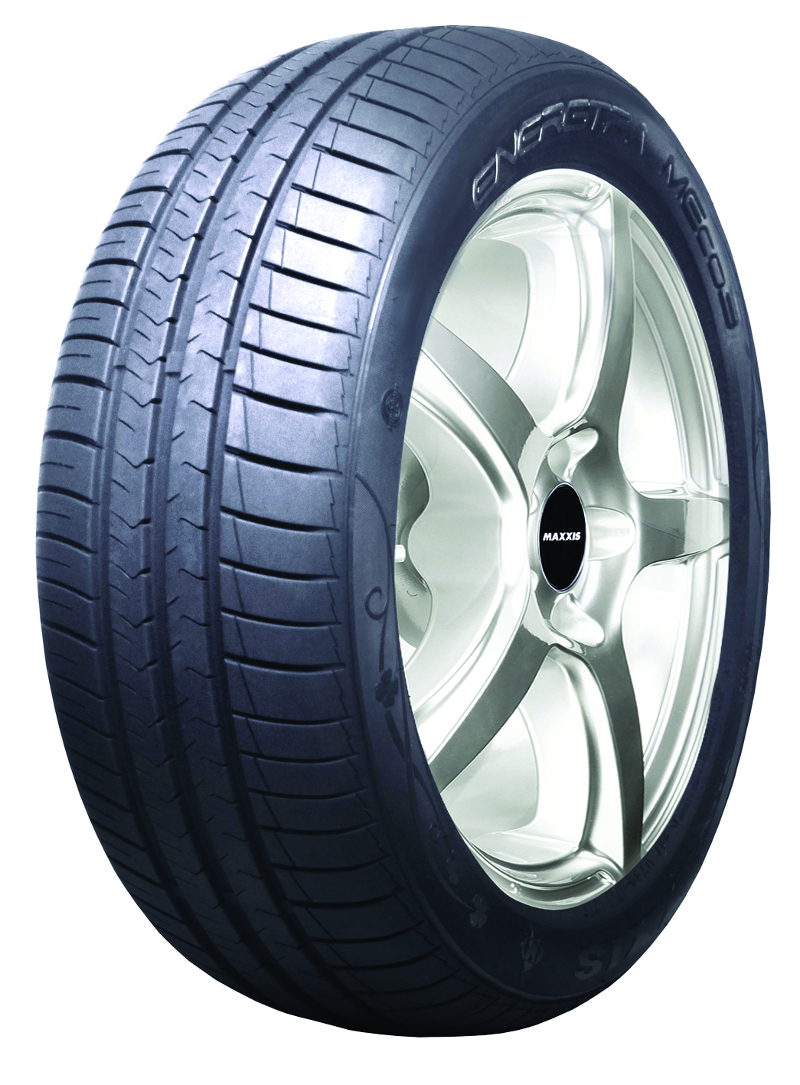 Maxxis will launch its highly anticipated Energtra MEco3 at Messe Essen's Reifen 2014. The new passenger car tyre comes with an enhanced contact patch for improved handling and wet performance. Maxxis has described its "steely determination to maximise every opportunity that presents itself" at Reifen 2014. The manufacturer's senior management and research and development teams will be present in order to make the most of having access to so many new and existing customers in one place over the course of the four-day event.
The new MEco3 has been designed with an innovative energy-saving sidewall, which helps to lower rolling resistance, improve fuel economy and deliver a more comfortable ride for drivers and passengers. An optimised tread shoulder design absorbs the impact and helps keep the tyres rigidity, while improved sipe technology ensures grooves remain open during contact to reduce the risk of hydroplaning in wet weather conditions. Maxxis says the mix of characteristics within the MEco3 make it a great option for everyday motorists, and adds a new dimension to the manufacturer's diverse product offering.
The Energtra MEco3 will be joined on stand by a number of Maxxis' most popular tyres, with the manufacturer also showcasing the Pro R1, Victra VS01, Arctictrekker WP05, All Season AP2, Wormdrive AT980E and Camparo to new and existing distributors from across the world.
On-stand activity will centre on updating existing distributors on market positioning, marketing and product initiatives as well as presenting the company and its products to non-Maxxis customers. Maxxis has spent months preparing for the event, as international sales manager Augustine Ting confirms: "Essen is at the centre of our ongoing European expansion strategy. We're focusing very heavily on finalising the discussions that are already underway with distributors across Europe, and also opening dialogue with potential new partners.
"We will have global senior management at the event, and if experience is anything to go by I don't think they will see much daylight over the four days. There are back-to-back briefings and negotiations going on all over our huge stand, all aimed at recreating the market-leading status we enjoy in some territories, all over the world. We're a top ten global manufacturer, but our corporate goal is to be number one with each distributor we work with. When you look at the success we enjoy in our more established regions we believe this is a big challenge, but certainly achievable in time."
Maxxis states that it hopes this event will prove pivotal in its continuing expansion over Europe, and the company says it is investing heavily to ensure it makes the most of any opportunities that are presented at the show.
As well as the array of products, Maxxis will head to Essen with representatives from every corner of the business, all highly focused on finalising existing discussions and starting as many new ones as possible. European business leaders will be joined by a senior delegation from headquarters, including chairman Robert Lo, and leading innovators from the Maxxis research and development department.