Giti returns to Pikes Peak after Tajima's 2013 win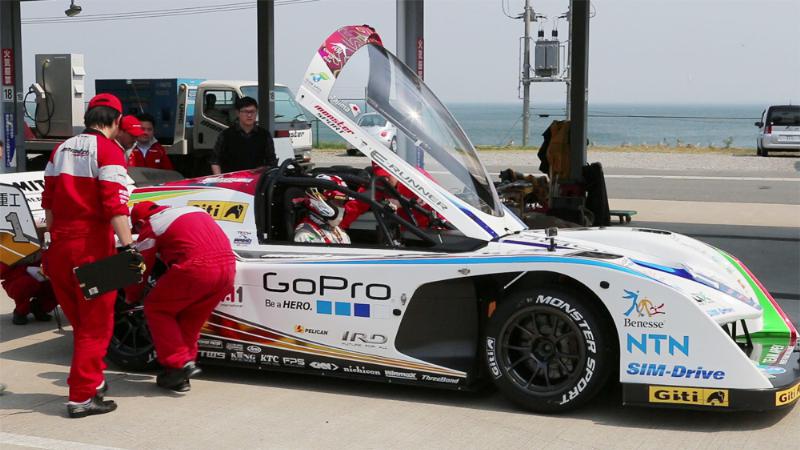 Giti Tire is returning to the Pikes Peak International Hill Climb on 29 June after playing a key role in last year's electric division victory by Nobuhiro "Monster" Tajima and his 'Monster Sport E-Runner Pikes Peak Special.' Last year, Tajima switched from Falken to Giti tyres for the Pikes Peak event and set a new electric record of 9:46.530 last year after Giti Tire engineers hand cut tread grooves into the tyres after the road became wet from a 30-minute rainfall – a measure the driver said gave him much-needed grip. For the 2014 event, he will compete in a vehicle that is based on last year's machine but incorporates a number of performance enhancements, including specially designed 17-inch GitiCompete GTR1 slicks (340/710-18) in place of the 20-inch version used last year.
Tajima 2013 course time surpassed the 9:51.278 mark he turned in during the 2011 race in a gas-powered Suzuki SX4, when he became the first driver to crack the Peak's elusive ten-minute barrier. In addition to another electric division win, Tajima has his sights on the overall time record of 8:13.878 set last year when driver Sebastien Loeb smashed the previous record of 9:46.164 in the Peugeot 208 T16.
"Giti Tire USA is thrilled to continue our support of the company's global motorsports efforts at this year's iconic Pikes Peak International Hill Climb competition," said Armand Allaire, vice-president of marketing at Giti Tire USA. "Involvement in motorsports events like Pikes Peak drives our engineers to constantly seek better technology solutions for superior tyre performance. There's no question that advancements made on the race track are incorporated into our everyday tyres for the benefit of all our customers, including the GT Radial line which is carried here in North America."
The 1,000-horsepower electric Monster Sport E-Runner Pikes Peak Special is sponsored by the Association for the Promotion of Electric Vehicles (APEV) whose goal is to preserve and realise a self-sustainable society.