Infinity Tyres marks 10 years in Europe with India event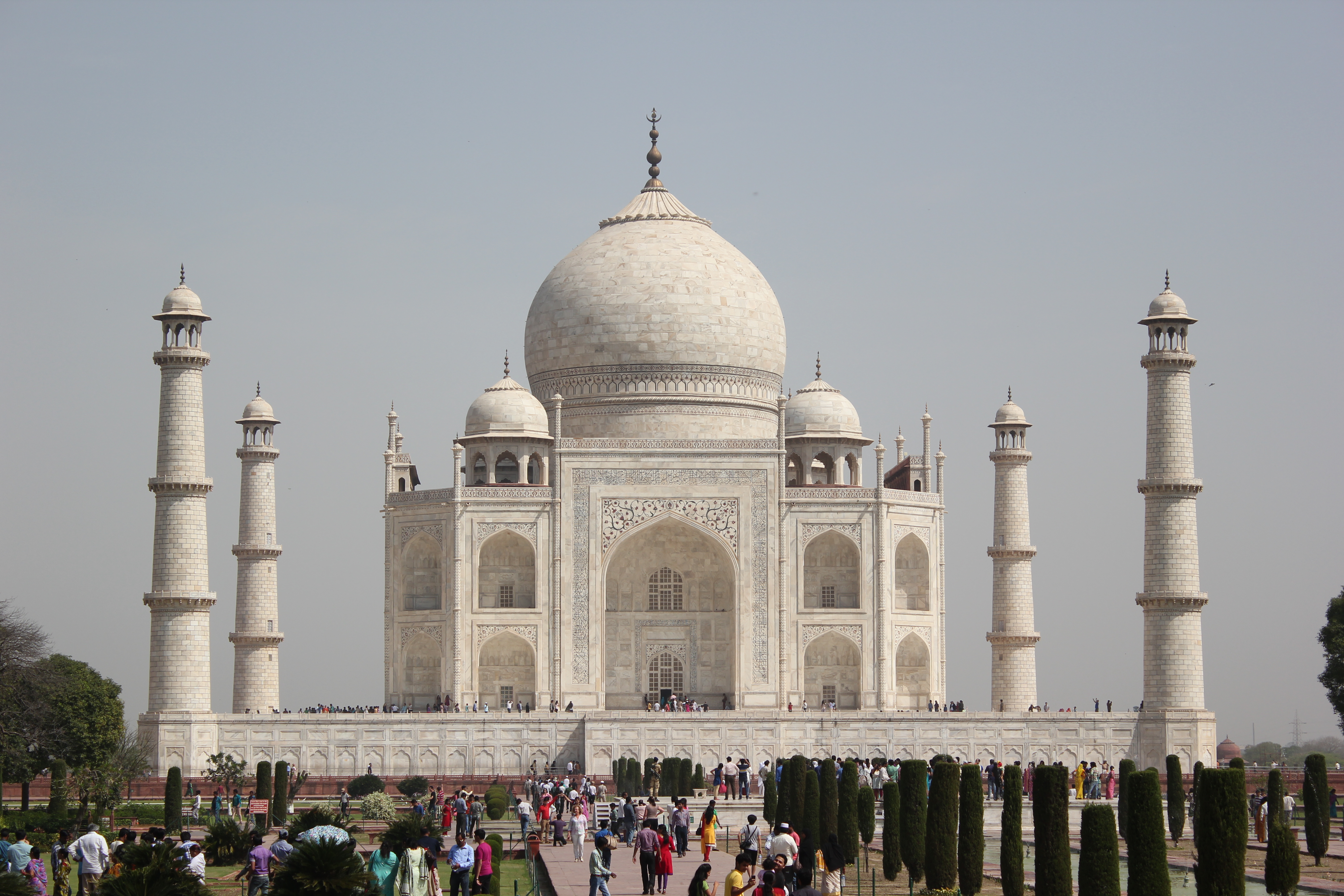 Brand growing fast through enhanced marketing activities, range expansion
A decade after the brand was born during an informal post-show meeting atReifen Essen 2004, this year Infinity Tyres celebrated a decade of business in Europe by taking its partners to Northern India, a trip which executive director Harjeev Kandhari took responsibility for down to the smallest detail.
And there is reason to celebrate. There has been significant growth within basically every area since its inception and during the period since the last Partner event two years ago in China. Whether we look at product quality, personnel or sales – significant investments have all yielded significant returns in various European markets, but especially in Western and Southern Europe. Now with the worst of the economic slowdown behind us, Infinity is looking to continue its growth from the platform it has built in key markets in Europe, while taking further steps to impact other markets as well.
According to European general manager, Jorge Crespo, Infinity's performance has been very much ahead of the curve compared with Europe as a whole. While European sell-in replacement tyre sales remained relatively flat between 2012 and 2013, Infinity's European operations have been growing at a rate of knots. First off, the company's unit sales grew 29 per cent in full year 2012 unit sales totals before this rate of growth more than doubled to 75 per cent in the full year 2013 tally. While we have to remember that these figures are unit sales and not revenues or profitability, they are clearly impressive and the kind of growth figures we are used to seeing in fast-growing emerging markets like China and India rather than Continental Europe. Neither are they from a particularly low base as, as we have previously mentioned, Infinity has actually been present in the market and continuously growing for a decade now. Furthermore, the company now occupies significant market share in countries such as Ireland, Portugal and Spain – the best of these is said to hover around the five per cent mark. True, these are relatively small markets, some with single-digit million annual market volumes, but even in large mature markets such as the UK volumes are now at significant levels – perhaps in excess of a couple of percentage points in terms of market share. Of course this is not the case in every market in Europe and large scale sales still remain elusive in the biggest market, Germany. Nevertheless, the trajectory of future ambition is clear.
Infinity representatives put this growth down to a number of factors, but are quick to first give credit to managers, engineers and technicians at Infinity's producing factory, Shandong Linglong. In addition, the company's decision to invest heavily in marketing and in producing new tyre products is also said to have been instrumental. But the wider economic situation, while challenging for many, appears to have provided something of a beneficial backdrop for what has been playing out at Infinity.
In 2005, before the European financial crisis kicked in, consumers generally bought more premium tyres than they do now. Back then the market (according to one premium manufacturer's analysis) could be segmented like this: the lion's share of 60 per cent were premium purchases, while the remaining 40 per cent was split down the middle by second line, mid-range or quality products (whatever we call them) and budget or economy tyres. By 2013 the same manufacturer was reporting that the 60:20:20 split had been thrown out the window and the size of the budget market has more than double to some 42 per cent, mirroring the shrunken size of the premium market (also 42 per cent). While it is therefore clear that the premium side of the market has lost ground to the budget market in the volume side of things at least – everyone knows that the premium players are overwhelming dominant if the market is divided according to revenue share – the mid-range "quality" segment has also found itself being squeezed, with its share falling from 20 per cent to 16 per cent during the period.
It should also be said that while the budget segment's more than doubling of market share between 2005 and 2013 may be seen as overly optimistic, in some markets – namely the UK – this is actually a conservative estimate. The top end of the range of estimates Tyres & Accessories has heard puts the budget tyre market share in the UK between 52 and 54 per cent of the replacement market in terms of unit sales. All this leads Infinity's team to believe that their tyres can exceed their low single-digit market shares and at least repeat this success in the European markets that are not yet operating at the same level. And of course this all flows very well with Infinity's identification of a roughly eight percentage point slot within the top end of the 42 per cent budget tyre segment, which they call "premium budget" and which they would happily earmark for Infinity Tyre sales as much as they can.
Marketing "premium budget" tyres
Finding a niche and then positively marketing as wide a possible range of increasingly well-performing products into it is at the centre of Infinity's approach. As we have seen the company has sought to well and truly target the so-called "premium budget" segment. But in terms of product marketing this also means taking up the slack in areas that are less favourable to the biggest manufacturers. Most of the leading tyre makers have made much of their efforts to focus on both high value lines (such as UHP and SUV/4×4) as well as high performing sizes and speed ratings (such as 18-inch plus diameters and W, Y, Z speed ratings). However with much of European car park still driving on 16-inch and in some cases smaller tyres (something that is especially the case in the UK), this has left a considerable volume of tyres that the premium brands are less interested in competing for and which by their nature are amongst the most price-sensitive consumers.
At the same time European and international legislation has provided the impetus for virtually all credible imported tyre brands to really up the ante in terms of product development. For Infinity this means the complete redevelopment of nine passenger car, 4×4, van and SUV product lines. As a result, the company is now able to offer products into the both the premium budget brand niche and also the underserved declining sectors of the market. At the same time, research and development work at the company's Chinese factory is producing ever-larger and increasingly highly speed rated products, not to mention XL load rated car tyres, winter tyres – there is even talk of run-flat tyres and retreading the company's truck tyres. The company's decision to launch its first studded Nordic tyre into the increasingly regulated Scandinavian studded tyre market spaces speaks of the company's continuing ambitions. And the fact that most of its car tyres' labelling results range between E rolling resistance and C wet grip at the bottom end of the spectrum (levels comparable with many tyres on the market – including much more expensive products) – right up to BB in certain sizes in the company's truck tyre range (comparable with virtually all sectors of the market) is an advantage.
Of course there are exceptions to this, such as the company's van and winter tyres, but no firm is currently producing winter tyres that score well on the labelling tests and also perform strongly as winter tyres too. With this in mind, it appears Infinity has put the emphasis on winter performance characteristics rather than labelling grades. This might sound obvious to many of us, but there appears to have been cases of some far eastern tyre firms producing so-called winter tyres that score well on labelling tests due to the fact that they really aren't so good in winter weather. The fact that Infinity has invested in testing its Ecosnow range at Test World in Ivalo, Finland during the course of 2013 and the fact that it has pitted it against some of the best known brands in the segment as well as one of the fastest growing brands in the market suggests that this is certainly not the approach Infinity is taking. Looking at the spider-diagram comparing the Infinity Ecosnow's results against these competitors, it is clear that it meets or exceeds the levels achieved by its competitors in every performance area except ice braking, in which the company's latest winter tyre is outperformed by a market leader in this field.
The latest addition to the Infinity car tyre range is the "Snow". An alpine tyre, which is described as "coming soon", the Snow features a new winter and indeed snow optimised tread pattern as well as an "improved silica compound". All in all this tyre is said to offer improved wet grip and its 13 initial 15- to 17-inch sizes are designed to round-off this year's additions to a completely overhauled passenger car, van and 4×4/SUV tyre range.
Harjeev Kandhari presents Eamon Daly of Daly Tyres with a gift honouring the longevity of the two companies' partnership
Infinity invited its partners to experience a unique fusion of Eastern and Western culture
Tyres, Delhi style
Growing truck tyre range, even talk of retreading
As we have seen, some of the highest labelling grades within the Infinity stable can be found in the company's truck tyre range. Here C and above levels are the norm, with many of the current range of 21+ sizes scoring B for wet grip and C for rolling resistance. However, the fact that the firm's 315/80 R22.5 FE805 pattern achieves BB is noteworthy. But it doesn't end here, the next thing on the agenda is the development of a retread option to really maximise the life and therefore value of the company's truck and bus radials. According to general manager Jorge Crespo, this means the company has been considering how to enter each market on its individual merits. With some markets somewhat claustrophobic when it comes to the number of independent retreading operations, this means the actual application of this strategy may differ from place to place, but what is clear is that this concept is beyond the planning stage and will materialise in Spain during the course of 2014. And this of course means it is increasingly likely that something along these lines will be replicated in other European markets afterwards.
Arguably the fastest growing part of the Infinity range is actually its agricultural tyre offering. Just a year or so into this line's existence, the company is already selling some 38 sizes into the market. According to Infinity's European truck and agricultural tyre business development manager KK Singh, there are some 38 sizes already available in the market. A further 11 are in various stages of testing. Another 9 are in different stages of design and mould making. Another 14 are being designed between April and November 2014. And finally, a further 15 are scheduled for next year.
Enhanced marketing/promotional strategy
Such fast growth in terms of sales as well as product development is both driven by and dependent on strong marketing and promotional activities, something that Infinity has made a central part of its modus operandi. The success of this campaign of trade advertising, exhibition attendance and brochure/newsletter production was demonstrated by the company winning the Industry Advertiser's award at the 2013 NTDA TAFF award evening last October.
Now managers are talking about new online and offline marketing strategies. In addition to Infinity's successful trade marketing investment, the company is now planning a new website based on responsive design, new brochures and catalogues, enhanced PR and communications and a new social media strategy. This last point sees the company identify another niche in which it seeks to make its mark. Social media requires the right strategy and the right approach but it is a platform that, operated correctly, can product disproportionately positive results. It is also an area where most – but certainly not all – tyre makers are punching beneath their weight. The idea is that once the new website is completed all the main social networks (facebook, twitter, linkedin, youtube and even a new company blog) will feed into the upgraded website.
There is also talk of TV advertising, but this comes with the caveat that it will be deployed strategically where the market demand and sales are commensurate with the scale of investment required to secure such high profile advertising. With all this in mind it will be interesting to see how all these ambitious plans have fared when they are reviewed at the next Infinity Partner event in 2016.