Hankook OE on BMW 4-Series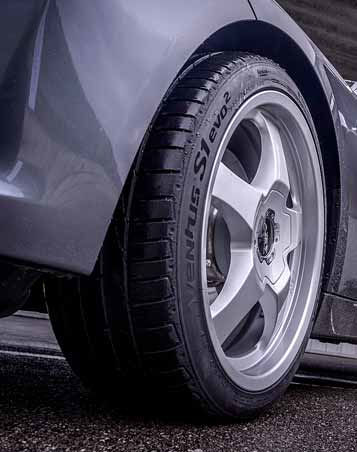 The recently-launched 4-Series Coupé has become the sixth BMW Group model to be fitted with Hankook tyres. The 4-Series will be factory equipped with Hankook's high-end Ventus S1 evo² in size 225/50 R 17 W.
The Ventus S1 evo² is already original equipment on the BMW 3 and 5 Series. In addition to this, Hankook Tire supplies original equipment tyres to the 1 Series, the X5 and the Mini. "We are pleased to continuously intensify our cooperation with the BMW Group", said Ho-Youl Pae, member of the Board and COO at Hankook Tire Europe. "Supplying tyres to the new 4-Series Coupé marks yet another, important milestone for us as it is the first time we are supplying tyres to the BMW Group that not only have been developed in Europe but also are supplied directly from our European factory."
Discussing the Ventus S1 evo² and its key features, Klaus Krause, head of the European Technology Centre (ETC) at Hankook Tire, made the following comments: "During the intensive trial phase our Ventus S1 evo² has once more given impressive proof of its high level of driving comfort and distinctively dynamic driving characteristics. With the new Ventus S1 evo² we have consistently applied our development philosophy Kontrol Technology and developed a modern high-performance tyre that optimally meets our customers' requirements in terms of driving dynamics, safety and environmental friendliness."
At present, about 50 engineers and technicians work at developing bespoke tyre solutions for BMW and other European car manufacturers at Hankook's European Technical Center in Hanover, Germany. Production takes place at Hankook's European plant in Racalmas, Hungary. The company's state-of-the-art factory specialises in producing passenger car tyres for the European market.