Continental CST showing specialty range at CeMAT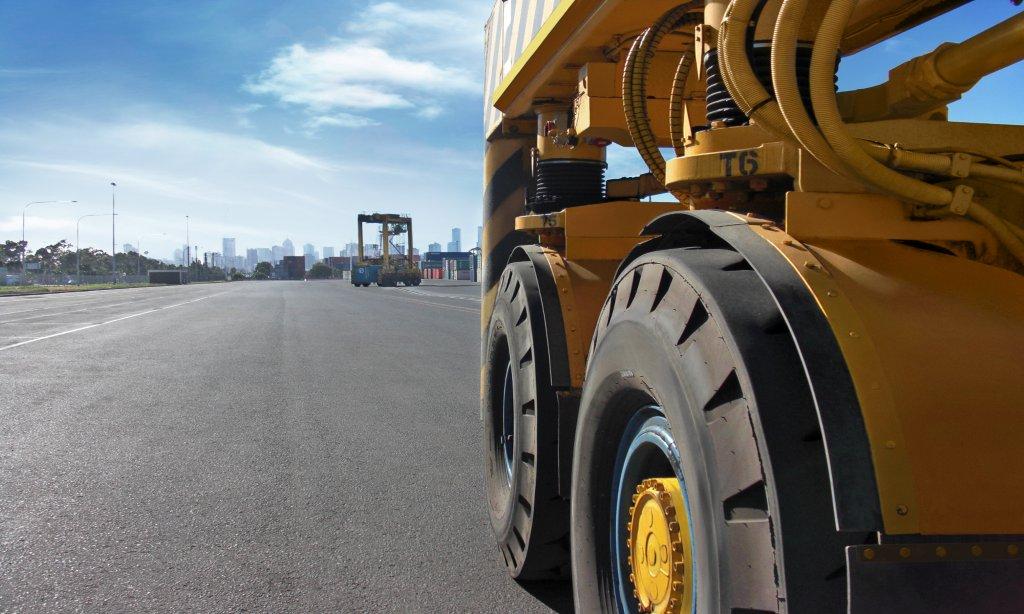 At this year's CeMAT show in Germany, Continental Commercial Specialty Tires is exhibiting a range of new products from its portfolio, including the V.ply port range, which will enjoy its local premiere at the exhibition. The tyre maker is presenting itself as "Your Premium Partner for Smart Solutions" at the show and is exhibiting at stand L11 in hall 25.
"Over the past two years, we have tailored our products even more to the needs of customers and to industry-specific requirements," comments Continental CST managing director Dr. Michael Andreas Märtens. "At CeMAT we will show the highlights that our customised solutions strategy has produced. We will continue to expand and optimise our product and service portfolio. Only through continuous innovation and investment can we offer the best solutions for each customer in each market segment."
A highlight in Continental CST's CeMAT package this year is the V.ply tyre range for port fleets. Continental StraddleMaster, Continental ContainerMaster, DockMaster, and Continental CraneMaster tyres are used for port vehicles such as straddle carriers, reach stackers, container cranes, terminal tractors and trailers, as well as heavy-duty forklifts. The range is based upon what Continental calls V.ply technology. The V.ply tyres have been specifically developed to meet the demanding conditions encountered in port operations and combine the benefits of cross-ply and radial tyres. They offer a high resistance to damage, a long life, and low rolling resistance. The construction allows for greater sidewall thickness, meaning higher payloads for vehicles with high dead weight that often need to turn on the spot or change direction frequently.
In keeping with the CeMAT's port theme, Continental CST will premiere another specialty tyre for port logistics at the show. This product complements the tyre portfolio for port use the company presented at last year's TOC Europe in Rotterdam. This latest tyre and further details about the product will be announced at the start of CeMAT.
Continental CST focusing on port business
Port logistics is a demanding market with very promising growth prospects. In recent years, this sector has been growing at seven per cent per annum. Market analyses indicate that capacity will double worldwide within the next ten years.
"The transport volume of cargo containers has increased considerably in the last few years and it will continue to rise in the future. Our entry into the market of port logistics is a logical step in our expansion strategy 2025, which aims to strengthen our position in Europe to enable us to further expand and catch up in other regions," says Märtens. "However, this rapid growth is creating organisational challenges. In many cases, limited space inhibits additional growth. There is an ever-increasing volume of cargo to be handled in ever tighter schedules. These factors, combined with a competitive market environment, force market participants to continuously optimise operating costs and efficiency. Reliable tyres are a key factor for the efficient port logistics."
Solid tyres for industrial trucks
In addition to its port focus, Continental CST will exhibit three new forklift tyres at CeMAT – the Continental CS20, Continental SC20 Mileage+, and the Continental SC20 Energy+. The CS20 features an energy-saving closed shoulder design. It minimises vibration to ensure maximum smoothness. The SC20 Mileage+ is built for high mileage and is cut resistant and optimised for outdoor use on abrasive ground. The SC20 Energy+ is designed for low rolling resistance and ideally suitable for battery-powered vehicles operating indoors.