Bridgestone taking run-flat tyres to the wider aftermarket in America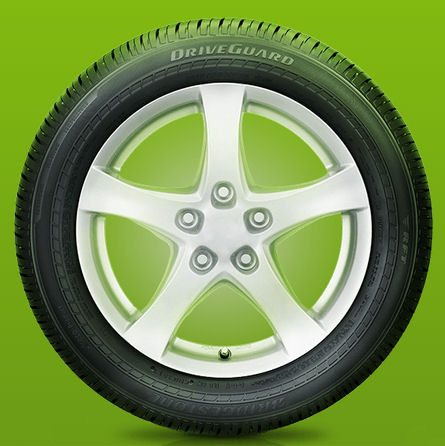 Run-flat tyres released into the aftermarket are typically intended for vehicles initially fitted with run-flats as original equipment, however the latest run-flat Bridgestone is releasing in North America is aimed at cars purchased new with standard tyres. Bridgestone Americas says the new DriveGuard is the first full line of mass-market replacement tyres with this particular focus.
Why offer run-flat tyres to the wider aftermarket? As proof that such a product is needed, Bridgestone Americas has presented the results of an online survey conducted on its behalf. The Harris Poll survey of 3,035 adults in the US showed that 86 per cent of women and 41 per cent of men would call for help in the event of a flat tyre. While most people still know how to change a tyre, the willingness to do so is often absent. "There's never a good time for a flat tyre," commented Robert Saul, senior product manager, Bridgestone Americas. "With DriveGuard tyres, even if a flat tyre strikes, drivers are empowered to keep moving. They can avoid the immediate burden and circumstances, and choose when and where to have their tyre repaired or replaced."
As is the case with many run-flats, the DriveGuard offers 50 miles of driving without pressure at 50mph (or 80 kilometres at 80km/h if you prefer). The range is only suitable for fitment on passenger cars fitted with TPMS and is available in 32 sizes for 15 to 19-inch rim diameters. The DriveGuard will be released in North America on 1 May.