Starco helps keep the beer flowing in Russia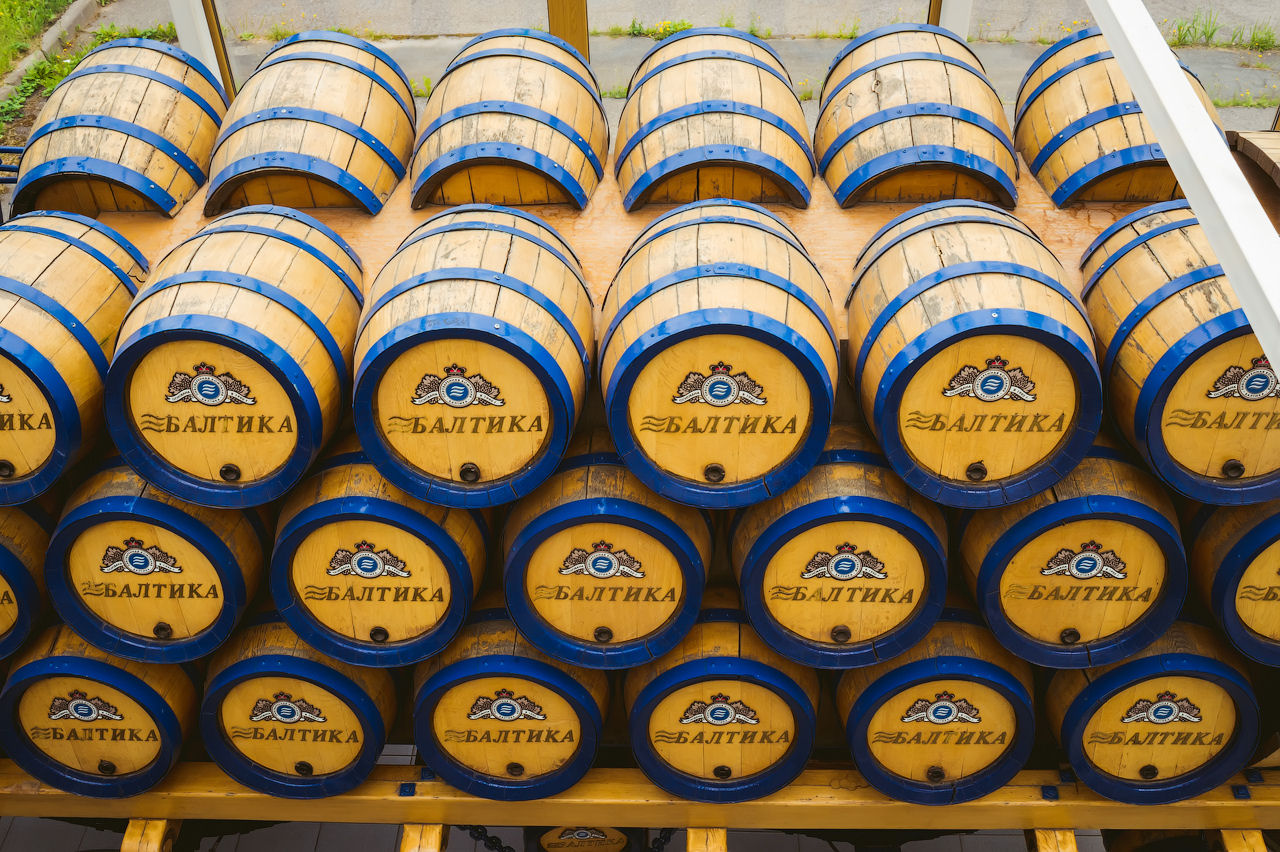 Russia's Baltika Breweries, a member of the Carlsberg Group, is the largest player in the country's beer market and holds a 36.8 per cent market share. The company operates eleven breweries and a number of maltings and distribution centres across Russia, and operates a sizable fleet of forklift trucks in these facilities. Starco reports that Baltika has adopted its Starco-brand Tusker forklift tyre as standard across this fleet fleet.
Until 2011, the Baltika brewery sourced its forklift tyres from a variety of established tyre manufacturers. However the operating conditions the company experiences vary widely – heavy loads need to be manoeuvred in tight spaces on concrete and asphalt surfaces in both the cold winter months and the hot summer season. Under such working conditions, it was not uncommon for Baltika's forklift operators to experience spin on their forklift's front drive wheels. Konstantin Pokotilo, Baltika's fleet service manager elaborates: "The heat build-up from heavy work one day could often result in the tyre shedding its tread the next day. We needed a FLT tyre that would withstand the extreme loading and manoeuvring that is typical for our work."
Baltika found the solution in the Tusker tyre, and for more than two years the brewery has been a regular customer of Starco's Eastern group, having selected the 6.50-10 and 5.00-8 Tusker tyres as standard across the entire Baltika FLT fleet. The Tusker, manufactured by Starco at its own solid rubber wheel factory in Sri Lanka, was first introduced in 2006 and has been adopted by forklift fleet operators all over the world. Starco says its engineers designed the Tusker to solve the problems previously inherent in tyres for forklift applications, and arrived at a design that increased the net-to-gross tread area ratio – thus ensuring increased ground contact, low rolling resistance and a tread flexibility that gives improved manoeuvrability, even under the tight turning circles required during forklift operation.
Starco explains that the Tusker design possesses a unique combination of different rubber compounds, and this addresses another issue associated with forklift tyres: Whilst the use of solid rubber tyres is necessary to withstand the loading and to maintain stability, particularly when the forklift elevator is extended, solid rubber tyres are prone to excessive heat build-up, a condition that can cause rapid deformation of the tyre and degeneration of its mechanical integrity. Starco says the Tusker design ensures enhanced heat dissipation and thus a longer and safer service life.
Experience at Baltika Breweries has shown the typical Tusker tyre's service life to be 30 to 40 per cent longer than that of the competitor tyres previously used. Konstantin Pokotilo says he's a satisfied user of the Tusker tyre. "Our tyres no longer spin on their rims, regardless of the ambient temperature range. Even in the hottest months, when heat build up can be a problem, the Tusker tyre maintains its shape and the tyres wear evenly."
Baltika Breweries is an important customer for the Starco Eastern Group; the firm has a well-established footprint in the Russian market and a growing export market – currently more than 75 countries. Overall, the Denmark-headquartered Carlsberg Group produces 61.2 million hectolitres of beer and non-alcoholic beverages is Russia each year and employs more than 800 people.