BKT officially signs Monster Jam deal at world finals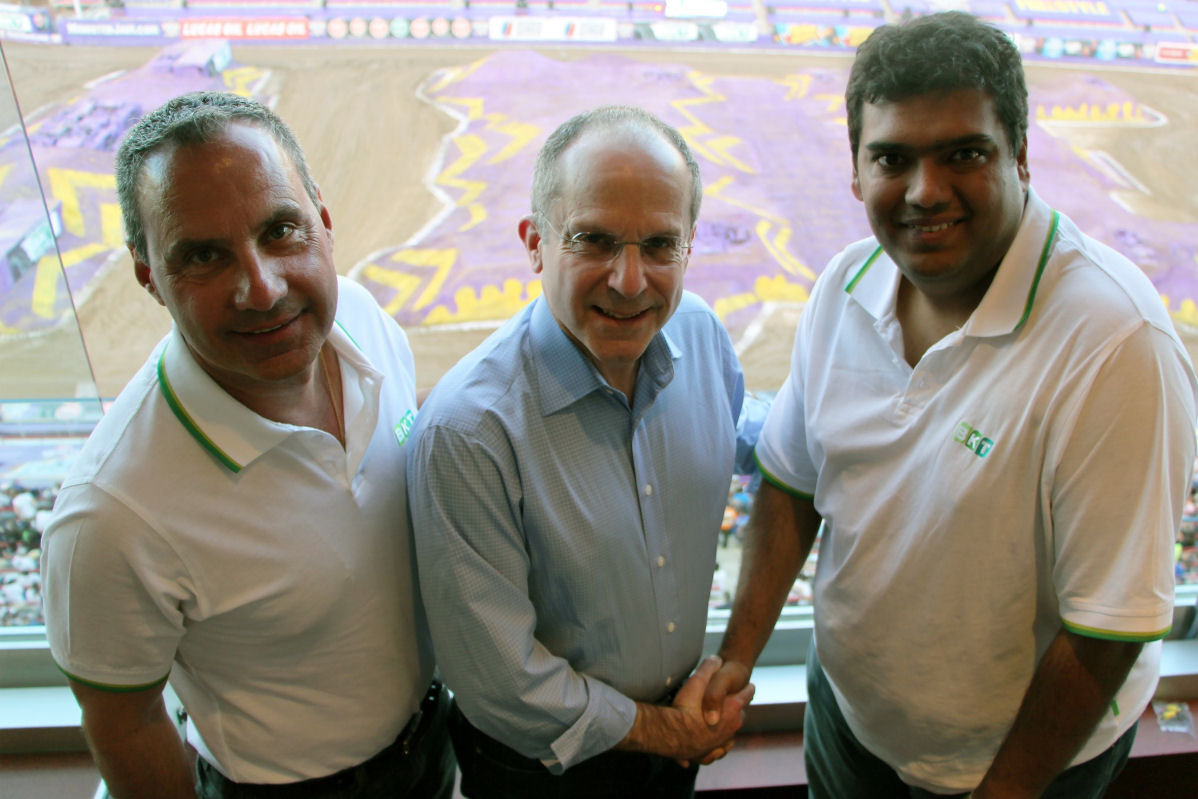 The sponsorship agreement between BKT and Feld Motor Sports was officialised at the Monster Jam World Finals in Las Vegas late last month, the tyre maker reports. The deal, which sees BKT supplying the Monster Jam vehicles through to 2018, was confirmed by BKT executive director Rajiv Poddar and Feld Entertainment CEO Kenneth Feld.
The agreement covers the technical design and the supply of specific tyres to equip Monster Jam's entire monster truck fleet as well as BKT's participation at each of the more than 300 stages of the Monster Jam tour in America, plus the international tour. BKT says it has chosen to sponsor Monster Jam as it believes it has global appeal and will foster its strategic process of both brand positioning and brand visibility. The tyre maker describes the agreement as being "fully in line" with its strategy of fielding both effective communication and marketing campaigns.