Nokian gives winter market overview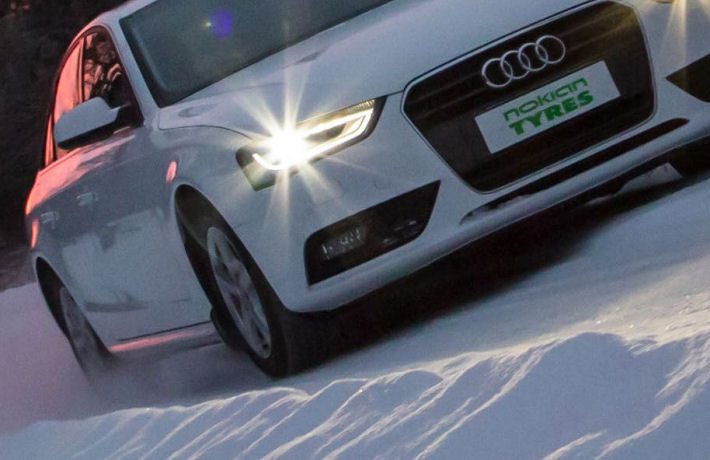 In its Annual Report for 2013, which was released today, Nokian Tyres estimates that approximately 111 million winter passenger car and van tyres were sold last year in its main regions of activity. This includes 69 million winter tyres sold in Europe (excluding the Nordic countries) out of a total of 230 million passenger car and van tyres sold in the region.
Central Europe is the world's largest winter tyre market, approximately 12 times larger than the Nordic market region. That said, the Finnish tyre maker described last year as a "slower period" for winter tyre sales in Europe, although it expects growth to return in 2014. Nokian holds a nine per cent market share in the European winter tyre market (and a four per cent market share overall), and Central Europe accounted for 22 per cent of the company's total sales.
Of the 40 million or so passenger car and van tyres sold in Russia, Nokian Tyres estimates that 23 million are winter tyres, while two-thirds of all replacement market consumer tyres sold there are winter tyres. The largest sales growth is occurring in the A and B (premium and mid-range) segments, which Nokian says are expected to grow at six to eight per cent per annum. In contrast, the C (budget) segment is only expected to grow at a rate of two to three per cent a year. Nokian claims to be the market leader and largest manufacturer of A and B segment tyres in Russia, particularly in the winter segment. The company's sales in Russia accounted for 34 per cent of total sales in 2013.
The tyre maker says around ten million passenger car and van tyres were sold in the relatively sparsely populated Nordic region last year, and six million of these were winter tyres. It adds that the markets here typically grow by between one and three per cent each year, and some 80 brands compete for consumers' attention. Finland, Sweden and Norway accounted for approximately 36 per cent of Nokian Tyres' total sales in 2013, and the company claims market and price leadership in this region.
Although it describes winter tyres as a 'niche' in North America, Nokian Tyres says the market – which is focused on Canada and the US snow belt area – is twice as large as its home Nordic region. Winter tyres sales are said to have reached approximately 13 million units last year, and Nokian anticipates a growth in North American demand due to Canadian legislation.
Nokian Tyres' 2013 Annual Report can be read or downloaded at the nokiantyres.com website.