Distractions cause nine per cent of accidents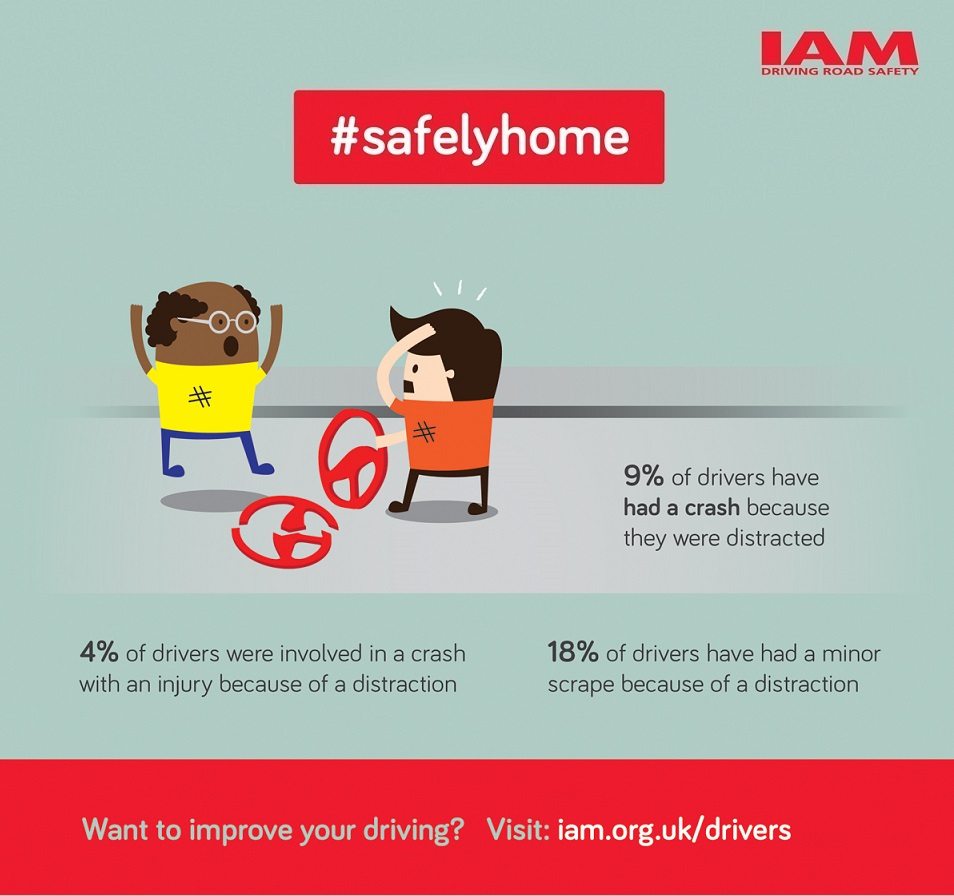 The Institute of Advanced Motorists is warning drivers about the dangers of distracted driving after research found that nearly one in ten (nine per cent) of drivers admit to crashing their cars because they were distracted.
Just under one in twenty drivers (four per cent) say that someone was injured in the crash.
The IAM/Vision Critical survey, which polled nearly 1500 regular UK drivers aged 18 years and over, also found that of the 500 drivers who admitted to having a near miss, almost one in five (18 per cent) then went on have a crash.
Our most crash-prone drivers come from London and the South East, where 14 per cent of drivers admitted to distraction crashes.  The lowest crash rates are in Wales (three per cent), Yorkshire and Humber (four per cent) and South West England (five per cent),
Men are nearly twice as likely to crash because of a distraction as women (11 per cent and six per cent).
IAM chief executive Simon Best said: "If you think you can multitask and drive then think again. Using mobile phones and other distractions were a factor in more than one hundred deaths on our roads last year, every one of them avoidable."