Maxxis wins Mercedes-Benz Sprinter original equipment deal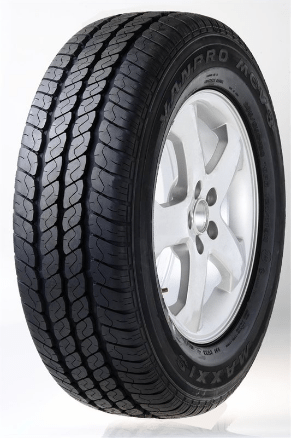 Mercedes-Benz has signed a deal with Maxxis to supply its MCV3 van tyres as original equipment on the 5.0T and 3.88T variants of the Sprinter.
The Maxxis MCV3 has been available for a little over a year, featuring wider main grooves and an increased number of sipes for superior handling at high-speed, but also the tyres' capability to maintain good levels of grip in the rain, snow and mud. The tyre's shoulder prevents uneven wear and delivers a quiet ride.
Maxxis is hoping that further homologation on prestige marques such as Mercedes will help the brand to enhance its reputation in the European tyre market. Maxxis International MD Derek McMartin says: "Maxxis is a top ten tyre manufacturer worldwide, offering motorists high performance products at affordable prices, and dealers the opportunity to make good margin on them. But we're still relatively young in the UK and we have some work to do to make sure the public and the trade fully understands the benefits of buying and selling our tyres. You don't get many marques that can compete with Mercedes in terms of performance, quality and reliability, and they certainly would be choosing Maxxis to go on their flagship vans if they weren't 100 per cent sure our tyres could deliver to their very high standards."
The Maxxis MCV3 range, along with the manufacturer's other ranges, is available through Stapleton's Tyre Services in the UK.