Apollo Vredestein spoiler for Porsche 911 Turbo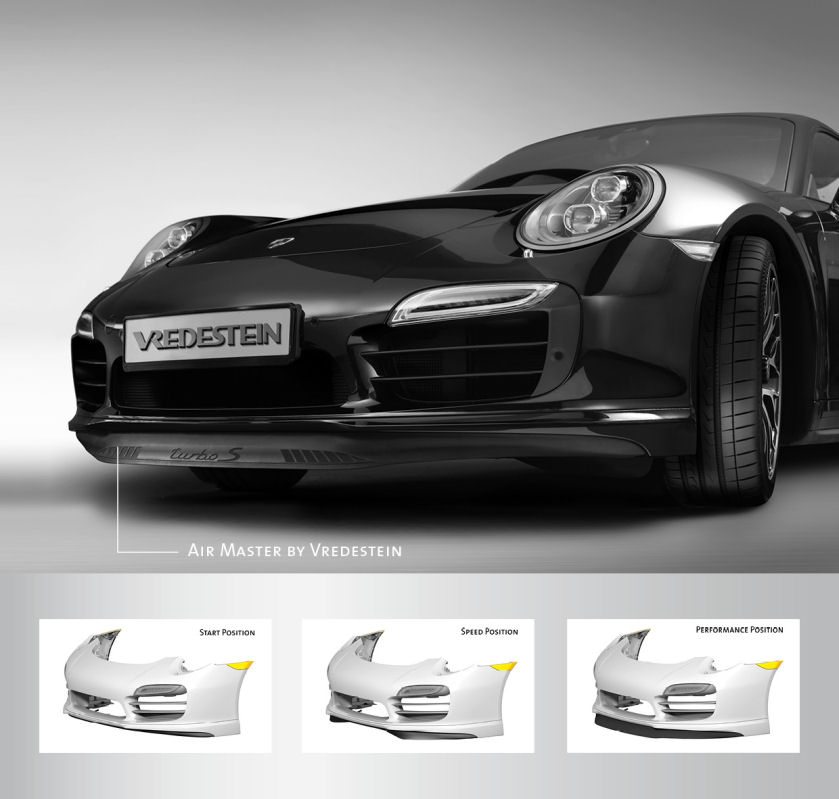 Under an exclusive partnership with Porsche, the research and development team at Apollo Tyres has developed a new, variable front spoiler for the recently introduced Porsche 911 Turbo and 911 Turbo S. The patented spoiler, branded as 'Air Master by Vredestein', is an integrated part of the Porsche Active Aerodynamics system.
"I am excited about this innovation by the team, especially as it goes beyond the usual tyre-related research," commented, Peter Snel, chief of Apollo Tyres Global PV R&D. "This also demonstrates Porsche's confidence in us for developing such an item. The variable front spoiler is made with a specially developed EPDM (ethylene propylene diene monomer) rubber. This combines the flexibility to adapt to the required aerodynamics in all weather conditions and ambient temperatures with the strength and elasticity to withstand impact damage from road particles."
At low speeds, the spoiler retracts beneath the bumper to ensure maximum ground clearance, allowing the 911 Turbo to drive scrape-free over speed bumps. At higher speeds, the spoiler extends on the outside to optimise the airflow around the wheels and reduce fuel consumption. In the performance position, the spoiler is fully extended to create extra downforce on the front wheels which, combined with the fully extracted rear wing, results in high levels of roadholding.
The spoiler is pneumatically powered and contains several air chambers to give it the required shape. The entire system was developed by a dedicated cross-functional team from Apollo Tyres R&D and Apollo Vredestein manufacturing. All production processes were developed internally by the team, and production of the spoilers started in a special production cell at the start of this year.