Trelleborg launches TH400 agro industrial range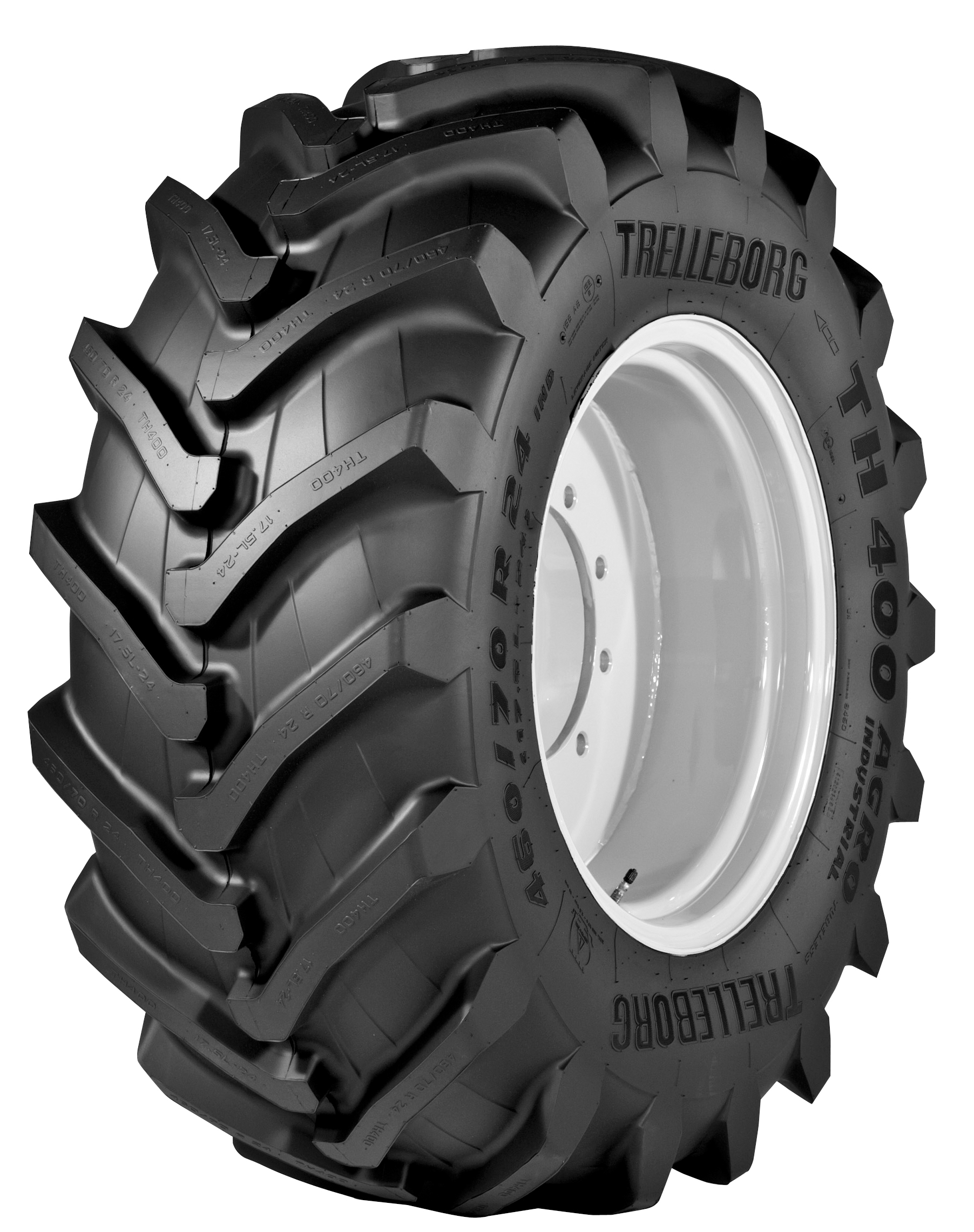 Trelleborg has launched the TH400 Trelleborg Agro Industrial radial range of tyres for telescopic handlers, backhoes and mini loaders in North America. According to the company, the range's advanced radial casing and reinforced structure ensures maximum stability even when booms are fully extended.
The TH400 has been engineered to maximize abrasion and wear resistance, boosting its overall strength and mileage. The design of the tread reduces the lateral deformation of the tyre by more than 20 per cent, allowing handling of heavy loads even on slopes, giving greater manoeuvrability and comfort.
Andrea Masella, marketing manager Agricultural and Forestry tyres for Trelleborg North America, said: "We've undertaken a number of field tests. These prove the shoulder and the lug shapes of the new TH400 Trelleborg Agro Industrial radial tire range give high traction capability when farming, even on muddy and soft soils. We've also found the unique Trelleborg design at the base of the lug enhances the self-cleaning performance of the tyre.
"The excellent rolling resistance of the tyre results in low fuel consumption and emissions, increasing operation profitability while respecting the environment. Compared with the average tyre for telescopic handlers, backhoes and mini loaders, the TH400 offers nine per cent less fuel consumption per year."