Goodyear parachutes Wells into European leadership role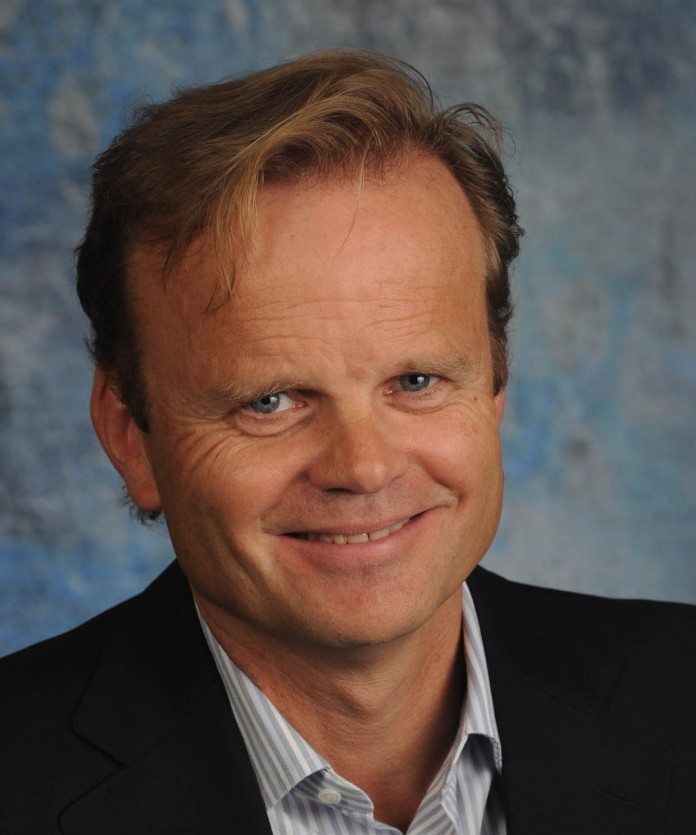 De bok takes on new SVP role
Goodyear has reshuffled its global leadership resulting in a new head of the company's Europe, Middle East, and Africa (EMEA) business unit. Darren R. Wells, who up till now has acted as the company's global CFO has been named president of Goodyear EMEA. Arthur de Bok, currently president of this business, will move into the new role of senior vice president, responsible for driving standardized and integrated sales and marketing processes across Goodyear.
Laura K. Thompson, vice president of finance, North America, will succeed Wells as executive vice president and chief financial officer. Damon J. Audia, senior vice president of business development, will succeed Thompson as senior vice president of finance in Goodyear's North America business.
The company preferred to describe the move in terms of "succession". "The succession moves we are announcing today place proven Goodyear leaders in key roles that will enable us to stay on our Strategy Roadmap and maintain our positive momentum," said Goodyear chairman and CEO Richard J. Kramer. "We are confident that these leaders will continue to deliver on our business objectives and create sustainable value for our shareholders."
Commenting further on the appointments, Kramer said: "I am pleased to have Darren taking over leadership of the EMEA business. He has been a key leader in the company's strategic journey over the past 11 years and has worked as a valued business partner with me and the rest of Goodyear's leadership team. He is well-versed in our Strategy Roadmap and his in-depth knowledge of our global business will help him leverage the company's global capabilities in driving improved results in the EMEA business. I have full confidence in Darren continuing to drive results in his new role."
Wells, 47, has been Goodyear's executive vice president and CFO since October, 2008. Previously, he served as senior vice president of finance and strategy and, prior to that, senior vice president, business development and treasurer. Wells joined Goodyear as vice president and treasurer in August 2002.
De bok thanked for 12 years of leadership
Kramer continued: "As Arthur transitions to his new role, I would like to thank him for his leadership in Europe, Middle East and Africa over the past 12 years. During his tenure, he has led our EMEA business to several years of record earnings while driving the integration of business processes across Goodyear's most geographically diverse region. Under Arthur's guidance, we launched a long list of award-winning products developed from the market back and enhanced our product portfolio with a more profitable mix of premium tyres.
"Laura has played a key role in the turnaround of our North America results. During her career, she has been an outstanding executive, promoted through a series of progressively larger leadership positions, including directing our business development activities, leading investor relations, and overseeing several strategic initiatives. Laura's deep knowledge of Goodyear, her business and financial background, and her strong relationships both inside and outside the company make her ideally suited to take on her new role as CFO."
De Bok, 51, has been the president of Goodyear's EMEA business unit since 2008. Before this he was president of the company's European Union business, and earlier served as vice president, consumer tires in the region. De Bok joined Goodyear in 2002 as vice president, sales and marketing, for consumer tyres in Europe.
Thompson, 49, has been vice president of finance for the company's North American business since 2011. During her 30-year career at Goodyear, she has earned leadership positions of increasing responsibility in various business unit and corporate finance roles in addition to successfully leading several strategic initiatives for the company. Thompson also excelled in key externally facing roles, leading business development and investor relations.
Audia, 42, has held both corporate and business unit financial responsibilities. For the past year, he has been senior vice president of business development after having served as the senior vice president of finance for the company's Asia-Pacific business. Prior to that, as the company's treasurer, he was integral to the company's successful debt refinancing transactions, while also having responsibility for the company's tax function and investor relations. Audia joined Goodyear in 2004 as assistant treasurer, capital markets.