Conti launches regional delivery tyre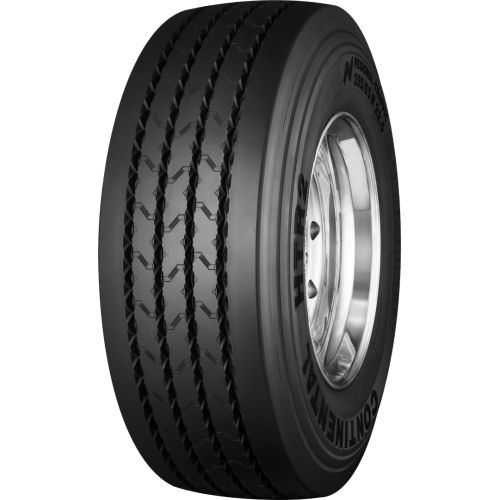 Continental is expanding its range of trailer tyres to include an increased load index option specifically designed for regional delivery applications. Thanks to its 5 tonne load capacity, the HTR 2 XL 385/65 R 22.5 with load index 164 is suitable for vehicles with a curb weight (without trailer) of up to 25 tonnes, including the city semitrailers used for making deliveries throughout Europe.
Curtain siders, box trucks, or refrigerated vehicles with a high loading space are often used to supply supermarkets or garages in metropolitan areas, where goods are needed on a day-to-day basis. The robust, flexible, and, above all, agile semitrailers can operate in the narrowest of spaces, giving them greater parking manoeuvrability and reducing tyre wear on single-axle vehicles. While a 275/70 R22.5 dual fitment is usually used for city semitrailers, the new HTR 2 XL in size 385/65 R 22.5 allows for single fitment. Continental says the tyre features long service life and reduced rolling resistance, which is reflected in "noticeable fuel and cost savings."
The attributes Continental reports the HTR 2 XL as possessing include sturdiness, long service life and outstanding retreadability. The HTR 2 XL can be used across Europe in both regional and urban traffic, as well as in long-distance haulage on the expressway. The tyre has a 'B' label rating for rolling resistance and 'C' rating for wet grip.