Strong growth at Bridgestone UK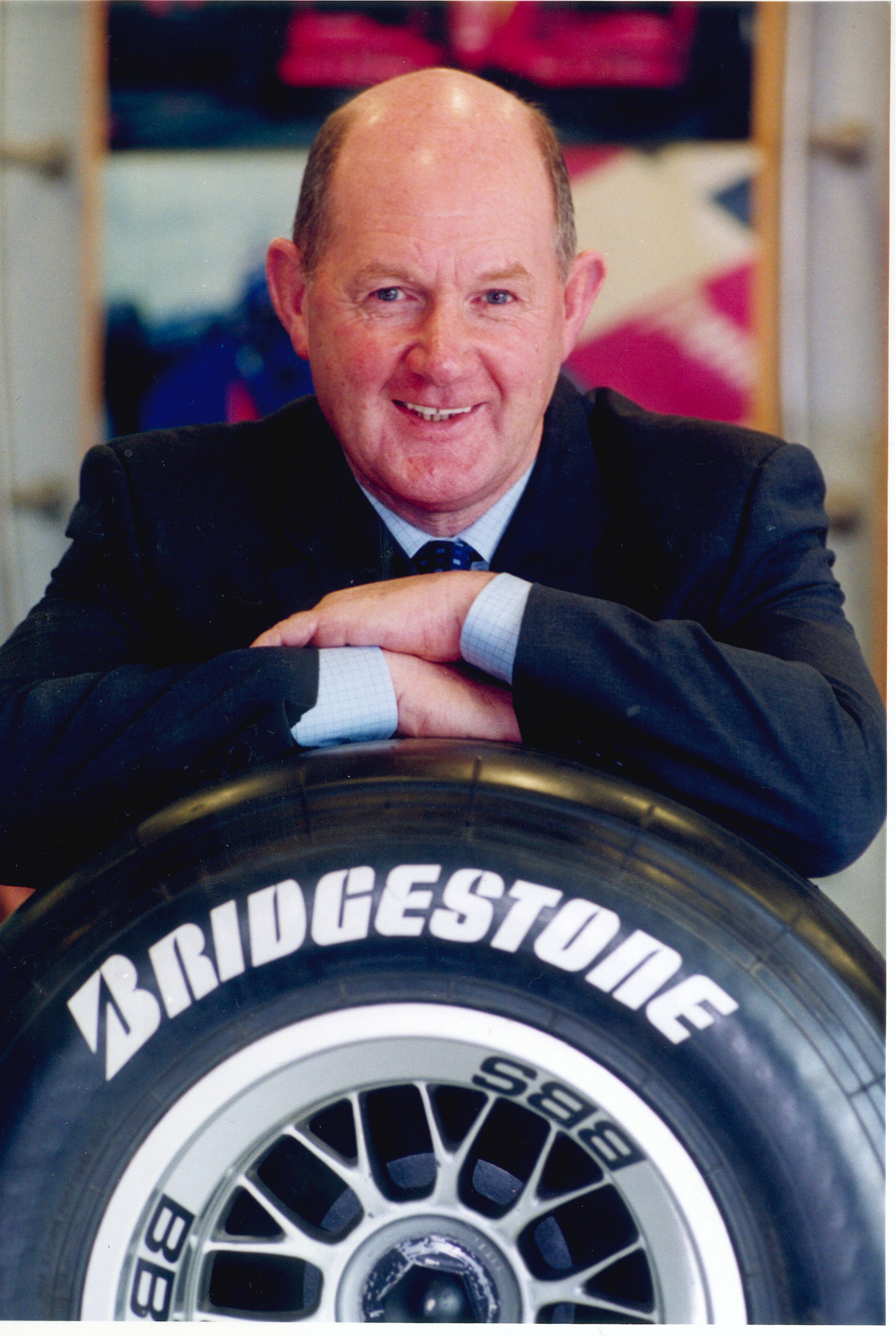 Since John McNaught took over at Bridgestone UK there have been a number of changes including some high profile acquisitions in the commercial vehicle sector. But in general the developments of the last few years can be summed up in one word, growth.
It has been a "phenomenally busy period," John McNaught told Tyres & Accessories at the company's Warwick, headquarters. "Bridgestone is in a very high period of growth and for all our staff it is a tremendously busy and rewarding time," said Mr McNaught explaining that this is part of a long-term plan developed in conjunction with the company's European management based in Brussels. John McNaught praised the efforts of all his team and highlighted the fact that the company has been awarded the prestigious Investors in People award.
On the subject of company growth, Mr McNaught emphasises that, while the increases have been excellent, "it has been about sensible and sustainable growth" and not just putting tyres into circulation. The numbers speak for themselves. In 2001 Bridgestone UK sales totalled £100 million of replacement sales with £31 million in OE. Now replacement sales have grown by a third, while OE contracts have shot up by more than 50 per cent to £135 million and £47 million respectively. The company's growth is also reflected in how staff numbers have swelled from 131 in 2001 to 390 today inclusive of the Kingsway and Bulldog acquisitions. "The hard work that we have put in in the last few years is now coming to fruition as we continue to gain market share, not only in the high performance car sectors, but also with new products such as our run-flat tyres, which are growing steadily.
"Bridgestone aims to be first or second in every market and to do this we demand not only high quality products, but also a very high degree of customer service.," explained Mr McNaught. Bridgestone's loyalty channels are one example of the key initiatives that enable the company to maintain and develop its sales and market shares within the UK. Currently, the company's passenger car network, First Stop, has around 170 members and plans to grow to 250. Bridgestone's Truck Point network has 240 members, which is where 80 per cent of the company's truck sales come from. In addition, there are 100 Agri-Point branches selling agricultural tyres.
The Kwik-Fit saga
T&A put the recent and widely publicised Kwik-Fit sale to John McNaught, in order to get a UK viewpoint. He stated that these discussions were held by the senior management from Europe and as such he could not comment on any of the specific details. He was however willing to offer some comments. While 250 outlets is a healthy target for the First Stop Network, one of Bridgestone's biggest rival's (Michelin) owns Britain's second largest retail chain, ATS Euromaster. That's why another strategic acquisition, this time of the UK's number one retailer, Kwik-Fit, would have made a lot of sense. So it was no surprise to see the tyre industry's collective ears prick when the news that CVC was going to sell Kwik-Fit broke in April. Speculation that Bridgestone would buy the retailer and alter the face of the UK retail market, turning the nation's largest independent into a manufacturer owned equity, was fuelled by a Financial Times report that claimed Bridgestone was a leading bidder. Then, in the biggest anti-climax the tyre industry has seen this year, the business was sold to French investment group PAI. At the time a Bridgestone spokesperson was quoted as saying "of course Bridgestone is interested." So what is the MD's take on what went on with bidding for Bridgestone? "There aren't many companies of the size and quality of Kwik-Fit that come up for sale in Europe. This time it just didn't happen," said Mr McNaught adding: "Bridgestone will always be interested when businesses like this come onto the market. This demonstrates the ambition of Bridgestone, which was in this case a very strong contender."
The new owner, PAI, has said that it plans to open more outlets in mature markets like the UK and Germany, where the chain goes under the name of Pit-Stop. But is that such a great idea? According to Mr McNaught, "adding more outlets is not what is required." "I think the UK is saturated with the number of retailers," the managing director suggests. Instead "growth should be based on quality of retailers and the services and products that they offer, not on the number of outlets," he continued. "As tyres sales move towards the high performing categories we need more quality retailers for both the consumer and business user," said Mr McNaught complimenting the fact that there is a growing trend towards this.
Raising awareness
But what steps is the company taking, both to improve awareness of tyres in general and of the new technologies on offer? First and foremost, Bridgestone's advertising spending has increased 25 per cent across Europe. However the company has also been working in one or two less obvious ways to increase the receptiveness of its target audience. One such target is 'the female audience'. Bearing in mind the fact that 40 per cent of the driving nation is female, lady drivers are arguably a neglected part of the market. "Working with First Stop we run ladies clubs in conjunction with our BDMs (Business Development Managers) and local police. Here they learn things like safety tips and practical tyre changing technique," says Mr McNaught. The company has also embarked on PR offensive with this target audience. "We took a group of female journalists to Rome to experience run-flat technology from both a technical and practical viewpoint with driving experience ," John McNaught explains. And in so doing, the company gained national coverage amongst a range of ladies lifestyle magazine. But when it comes to increasing exposure, being associated with Formula 1 is a sure-fire way of getting your company's name into millions of households. And, at this stage in the season, no Bridgestone interview would be complete without asking the manufacturer's thoughts on the recent F1 tyre debacle in Indianapolis. The Bridgestone MD was quick to state that Michelin are a world class company and complimented them on their handling of a difficult situation. "The change in the rules is good for the sport. It's a tremendous challenge for the tyre companies – having to build tyres very, very quickly," says Mr McNaught diplomatically adding: "Bridgestone is delighted to have the opportunity to compete with Michelin."
From the MD's perspective, "the real winners are the consumers when the technological developments filter down into mainstream products." But when you take into account the enormous expense of developing and manufacturing the cutting edge technology necessary to compete in Formula 1, not to mention the inherent threat that is might all blow up in the manufacturer's face (as it did with Michelin at the US Grand Prix), do the benefits really outweigh the costs? "I don't think world viewing levels have peaked just yet and with the impact of new venues around the world still a strong possibility, then brand awareness can still be improved says," Mr McNaught adding: "Formula 1 goes in cycles, the new rules have helped to make it more competitive this season. And as a global brand awareness exercise there is still mileage."