Tag: trends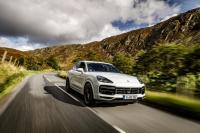 Sales of SUV tyres continue to drive growth in the UK 4x4 tyre replacement market, with UHP-orientated tyres growing even faster. According to the latest data provided by market analysts GfK, these trends have come while there have been no clear changes in the market's brand segmentation, which suggests product mix and volume growth must be behind the improvement.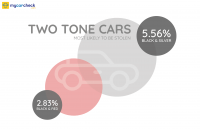 A new report by mycarcheck.com has shown the UK's five most popular used car colours to be: 1) Black 2) Silver 3) Blue 4) White and 5) Grey. It also revealed that two-tone cars are more likely to be stolen. 22.68 per cent of all searches conducted on mycarcheck.com in 2016 were for black cars, an almost identical performance to the previous year, ahead of silver (20.93 per cent) and blue (16.89 per cent).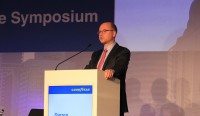 Goodyear today published a whitepaper culminating in recommendations including incentives for truck fleets to purchase high label-rated tyres and the mandatory fitment of TPMS in commercial vehicles in a way similar current rules for passenger cars. Other recommendations include: offering incentives for fuel efficient fleets; clarity on reforms to rules related to weights and dimensions of commercial vehicles; further guidelines on cross-border operations of larger vehicles; more support to make the most from new telematics technology like harmonized standards for telematics; and extra support from regulators to the road fleet sector to attract and retain skilled drivers.