Tag: disposable income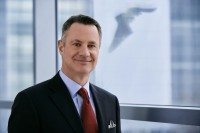 The name "Rich" says it all. When people talk about Goodyear CEO Richard Kramer, they often shorten his name – and why not? After all, nobody is ashamed to be Rich in the land of unlimited possibilities, a country where a person (Donald Trump, to be precise) can publicly declare that "I am rich, really rich," and still be nominated a presidential candidate. Massive wealth is viewed in the USA as a sign of intelligence, skill, seriousness, competence, common sense and all other positive qualities.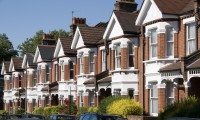 Our review of the year at the end of last year, pointed out how many sources had expected better times for the tyre retail market in 2014. Now as we move forward into 2015, Tyres & Accessories examines the current case for the demand recovery in the market. Many of the wider economic indicators point to broad economic recovery. At the same time pay is rising and inflation is levelling off at around 1 per cent, meaning household incomes should be rising. Furthermore fuel prices are lower than they have been for years. And of course, all this should lead to greater tyre sales volumes and even improved product mix. It is customary to be positive and even optimistic at this time of year, wishing everyone a happy new year etc, but the question remains with regard to our tyre market predictions - will it?