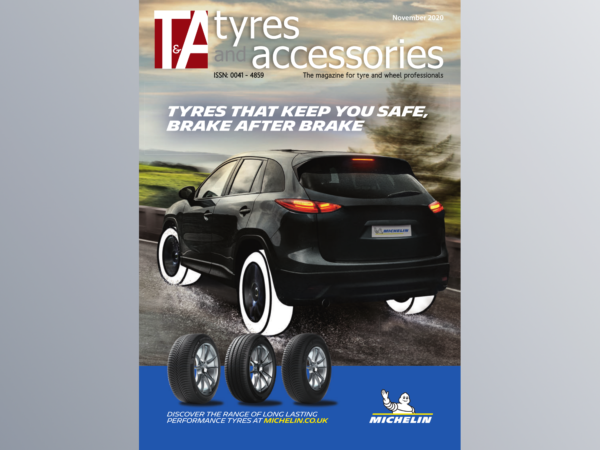 In this issue:
Electric vehicle and eco tyres
The coronavirus has sent repercussions throughout the entire economy. Much of this has been negative. However, positive disruption is also taking place. For example, the latest SMMT new car registrations suggest electric vehicle take-up is better than ever. Michael Woodward, UK automotive lead at Deloitte summarised the evolving market like this: "September was another excellent month for electric vehicles, with Battery Electric (BEV) and Plug in Hybrid (PHEV) growing their market share to 11 per cent, compared to just 4 per cent last year. Both BEVs and PHEVs saw growth this month, of 184 per cent and 139 per cent respectively, accelerating an imminent overtake of diesel sales (-38%)." In other words, the motorists that are changing their cars are buying increasing numbers of electric vehicles. Electric vehicle market share growth is compounded by the fact that the overall market demand is way down. But with goals set for the entire replacement of internal combustion engines during the next decade or so, the car parc is changing this is a trend that is unlikely to regress. Therefore, in November's Tyres & Accessories we take a closer look at electric vehicle tyres and the latest products and trends in this growing segment.
Tyre servicing equipment
The collapse of the new car sales combined with trends towards private ownership of electric vehicles will inevitably impact the tyre replacement business. And this, in turn, means three things: 1) low new car sales means more maintenance on existing cars and greater take up of MOTs in the short terms as these only take effect on three-year and not new vehicles; 2) the trend towards private ownership means more consumers organising their own ongoing vehicle maintenance and therefore a more competitive aftermarket; and 3) increased sales of petrol-driven/plug-in hybrid electric vehicles will result in an increasingly technological car parc, meaning garages must be up to speed with the latest technologies. In other words, the changing face of the UK and European car market brings with it further secondary effects. Not only do electric vehicles require the right tyres, garages need to have the right equipment. That's why our November edition brings you the latest information on garage and tyre bay technology.
Van Tyres
While the pandemic has not abated the increasing rush to electric, hybrid, and alternatively fueled vehicles, the affects have not meant doom and gloom for every other vehicle segment. The increasing digitisation of business, especially in retail, has continued, with lockdown conditions taking consumer goods purchases online out of necessity in addition to choice. This has meant support for the light commercial vehicle sector to some extent, as demand for last-mile deliveries increase. In the November edition of Tyres & Accessories, we will look at the tyres supplied to this increasingly important segment.