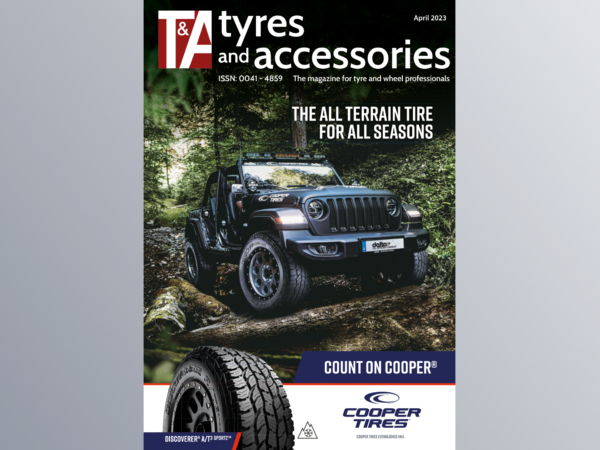 In this issue:
Cross-sectionality – 4×4 tyres, SUV tyres and electric vehicles
For years the rise in prominence and market share of high-value and high-margin SUV and 4×4 tyres has continued unabated. During that time the boundaries between cross-over vehicles (CUV), sports utility vehicles (SUV) and 4x4s have been well and truly blurred. Now, with electric drivetrain technology coming to the fore as well, and with some tyre manufacturers making the case for specific electric vehicle-orientated tyres, is a new ultra-high value niche emerging? And if so, what does such intersectionality, or perhaps more appropriately since we are talking about tyres cross-sectionality, mean for the wider tyres business? April's Tyres & Accessories takes a look at the latest developments with SUV and 4×4 products and seeks to answer those questions along the way.
OTR Tyres
The segment with the largest tyres gets its special feature in the April issue of Tyres & Accessories. Having seen a period of consolidation, with larger tyre manufacturers in Europe and Asia seeking to bolster their high-value OTR business segment, the biggest tyre market players will look forward to new opportunities generated by fresh interest in construction and mining. The OTR segment covers a wide range of applications with generally high-value products, but it is also particularly sensitive to global economic trends.