Prometeon first to use Rockwell Plex QMS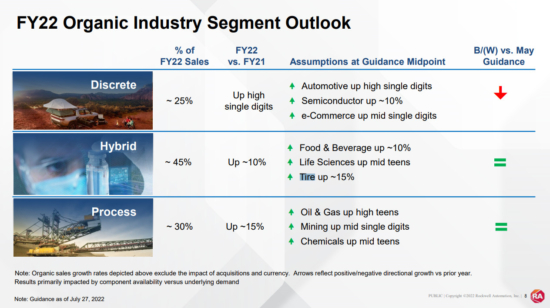 Commercial and industrial tyre specialist Prometeon became the first customer of Rockwell Automation's to take on the company's Plex QMS system during the last three months. The system will be rolled out across Prometeon's global operations.
Speaking in a third-quarter results conference call with investors on 27 July 2022, Rockwell chairman and CEO Blake Moret said:
"In the quarter, we had our first Plex win in tyre with Prometeon Tyre Group, a global leader in tyre manufacturing, headquartered in Italy. The customer chose our Plex QMS to standardize quality management across its global operations."
While Moret also reported that the company's tire segment "was up low single digits in the quarter", he also said Rockwell expects "to see increased customer demand for our software and services in this vertical".
Indeed, by the end of 2022, executives expect the tyre-orientated part of its business to be up 15 per cent. Rockwell's tyre-generated income amounted to about 5 per cent of the company's total turnover in 2021.