South Africa considering import duties for Chinese tyres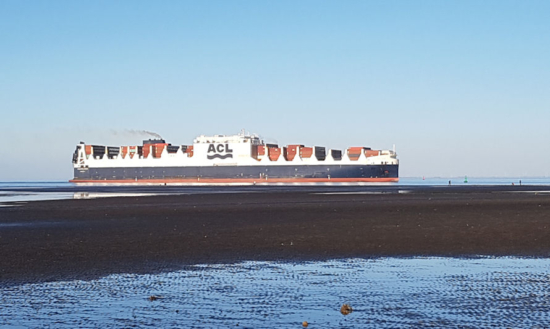 South Africa's International Trade Administration Commission (ITAC) announced in January that it would look at allegations of dumping levelled against importers of tyres from China. This investigation is still ongoing, but opponents warn that if authorities decide to apply duties to these products, the cost of tyres could increase by up to 41 per cent, with price rises for transportation and essential products a knock-on effect.
The South African Tyre Manufacturers' Conference (SATMC), which represents the four companies producing tyres in the country, filed an application with ITAC to have additional duties applied to passenger vehicle, taxi, truck and bus tyres imported from China. On behalf of Bridgestone, Continental, Goodyear and Sumitomo, SATMC accused importers of these tyres of dumping, providing evidence of price undercutting that has led to a decline in local manufacturers' sales volumes, output, capacity utilisation, market share, productivity and employment.
According to SATMC figures, local tyre production decreased 13.2 per cent between 2019 and 2021, down from 9,154,485 to 7,950,523 pieces. And not only did capacities decline by 3.1 per cent during this period, capacity utilisation dropped from 74.1 per cent to just 66.4 per cent. At the same time, tyre imports increased by 16.4 per cent, to 9,299,202 pieces. To remedy this local decline, the SATMC seeks duties on the aforementioned Chinese tyres ranging from 8 to 69 per cent.
Absurd & misleading
This measure is strongly opposed by the Tyre Importers Association of South Africa (TIASA). Charl de Villiers, chairman of TIASA and managing director of association member Treadzone Tyres, which distributes local and imported tyres throughout South Africa, describes the application as "absurd and misleading," noting that the four SATMC members import some 80 per cent of the 3,200 units they sell within the country.
"We don't believe that if ITAC approves the application they will start producing tyres locally. The four domestic tyre manufacturers already enjoy preferential import duties from their EU facilities."
De Villiers anticipates that applying duties to Chinese tyres would result in more tyres being imported from Europe and Japan, products that are similar in quality but higher in price. TIASA estimates that the cost of taxi tyres could rise by up to 41 per cent, tyres for small passenger vehicles by 38 to 40 per cent, and truck and bus tyres by an average of 17 per cent. Haulier representative the Road Freight Association estimates that this 17 per cent price increase for truck tyres will translate into a six per cent increase in operator costs.