Mintex extends brake pad and disc range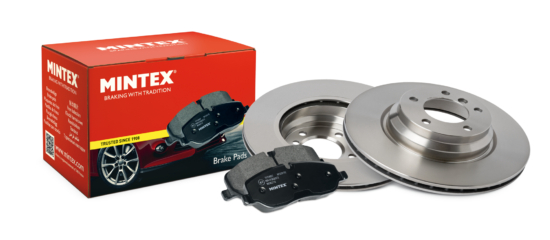 Aftermarket braking specialist TMD Friction has launched six new brake pads and eight new brake discs to its Mintex product range, extending its product lines to cover more vehicles.
The additions to Mintex's high-end brake pad range cover as many as 38 vehicle models across ten vehicle manufacturers, including Audi, Cupra, Ford, MAN, Mercedes-Benz, Mitsubishi, Seat, Skoda, Toyota, and Volkswagen.
Eight new products have been added to the Mintex brake disc range for both passenger cars and commercial vehicles, with Renault and Vauxhall van models covered by the new launches.
All the new references have been added to TecDoc and MAM cataloguing systems, and are also accessible via the online catalogue Brakebook, by entering the Mintex part number. Mintex Brakebook allows users to create catalogues tailored to their individual requirements, whether for the entire product range, a selection of products or even for special models.