Hilllhead 2022 ready for blast-off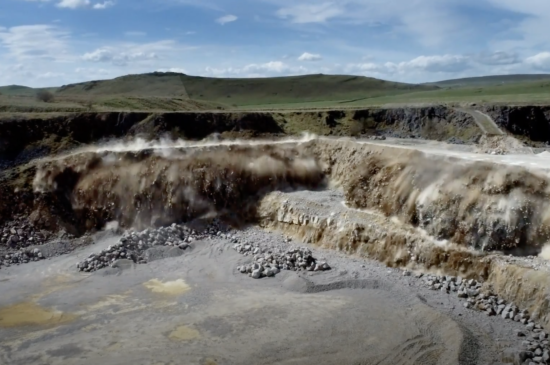 The organisers of Hillhead 2022, a frequent meeting point for OTR tyre suppliers, have signalled the start of the countdown to the 21-23 June event with a bang. Carried out by EPC-UK, two sections of the quarry face in the Demonstration area at the north end of the site were recently drilled and blasted to produce around 30,000 tonnes of run-of-quarry stone for equipment demonstration purposes at this year's show.
After a gap of four years, it is time to take a fresh look and discover all the latest developments in the industry. 600 exhibitors will be present, alongside a programme of more than 60 live demonstrations. The organiser says the 2022 show will offer the opportunity to network face-to-face with up to 20,000 quarrying, construction, and recycling professionals.