Maxam shows OTR, mining, construction bias tyres at Arminera 2015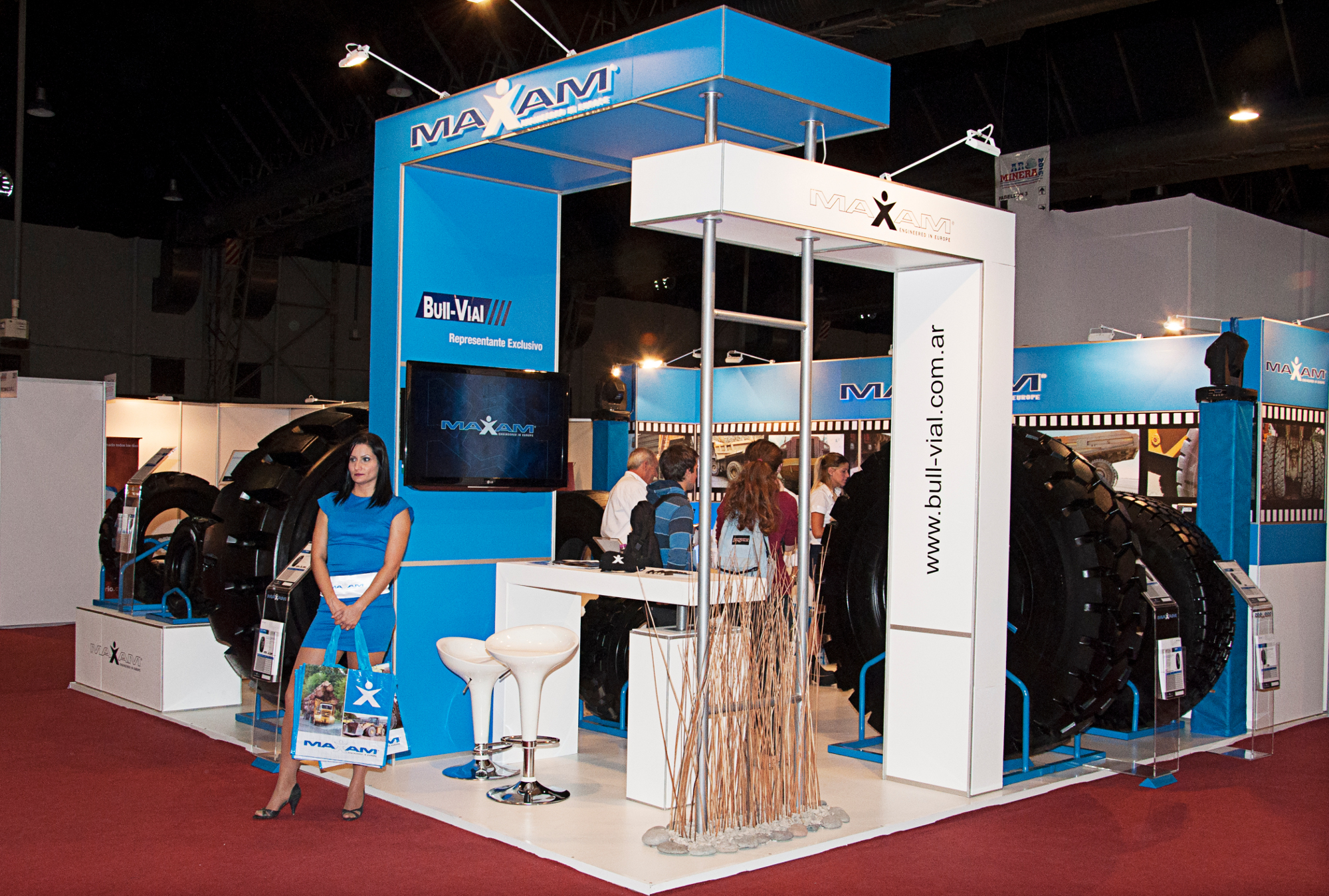 Arminera 2015, the latest in a series of biennial mining exhibition, was held in Buenos Aires, Argentina, from 5 to 7 May. The show was inaugurated in 1997 and is now the largest international, mining related exhibition in the country, with exhibitors showing a variety of vehicles, equipment, tools and the latest in mining technologies.
The 2015 show was 40 per cent larger than the 2013 event, with more than 300 exhibitors from 22 different countries and close to 9,200 visitors over the three days. It is a truly international event, with visitors and exhibitors from as far afield as China, India and Australia, as well as most Central and South American countries.
Europe was also well-represented and Maxam Tire was one exhibitor, showing a selection of their OTR tyres, which are extensively used in mining operations around the world, plus a selection of construction bias tyres. The stand was organised jointly between Maxam and Bull Vial; Maxam's distributor in Argentina, and was manned over the three days of the show by representatives from Bull Vial. The Maxam connection did not end there, as Santiago Ramirez and Nicolás Gambera, from Maxam's dealer in Uruguay, Sisler SA, attended the exhibition and spent time on the Maxam stand.
Attending the show from Maxam's head office in Luxembourg was operations manager Federico Fiorini and he took the opportunity of presenting Hugo Bullentini, president and owner of Bull Vial, with a Maxam Regional Dealer Award on the Maxam stand.
Fiorini said that the exhibition had been well worthwhile, with some promising contacts and enquiries. He went on: "Shows such as Arminera play a vital part in our marketing strategy for Maxam tyres – they give the end user the chance to see first-hand the quality of our products." He went on: "The exhibitions also give us the chance to keep in touch with our network of distributors worldwide and get feedback about how we can help them promote our range of tyres."