Halfords Autocentres fined £32,000 for missing basic faults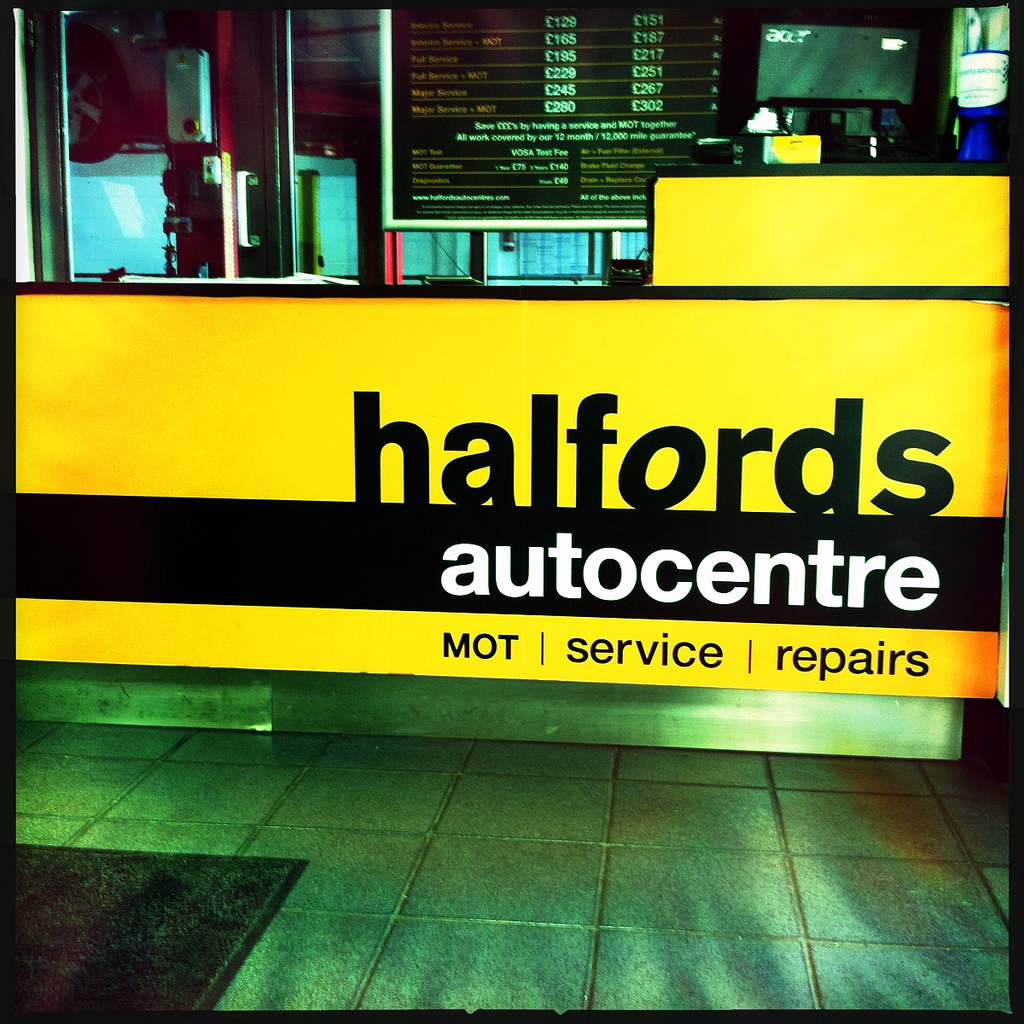 Halfords Autocentres must pay a total of £47,000 after technicians in Bristol missed 11 of the 20 basic faults set up on Trading Standards department car. North Avon Magistrates Court ordered Halfords Autocentres to pay just under £15,000 costs, a £32,000 fine and a £150 victim surcharge after the firm pleaded guilty to eight offences under the Consumer Protection from Unfair Trading Regulations.
Following a series of complaints, Trading Standards offices set up the mystery shopper investigation at the Filton branch of Halfords Autocentres in Bristol. While 11 of the 20 simple defects on the car were not identified or fixed, the technician reportedly gave the car back to the customer as if work was complete.
The test car had broken light bulbs, irregular tyre pressures, oil leaks and faulty windscreen wipers and other defects.
In addition to the Filton branch, Trading Standards officers investigated two other garages in the Bristol are, sending out three illegally defective cars altogether. The Halfords branch came out worst, with South Gloucestershire Council telling Auto Express that Halfords missed "significantly more than the other two garages in the investigation – but also had failed to rectify its processes in a series of follow up checks."
Cllr Heather Goddard, Chair of the Communities Committee, said: "Residents need to be able to put their trust in the garage they take their car to for a service so it is unacceptable that this particular branch of a well-known chain has not met the required standard."
A Halfords spokesperson said: "We have fully cooperated with Trading Standards on this isolated case concerning Halfords Autocentre Filton and a single vehicle on 6 March 2014. Halfords operates over 300 Autocentres throughout the UK, employing over 2,000 people and working on approximately 60,000 vehicles per month. We are deeply disappointed that in this case we did not meet the very high recruitment and training standards we set ourselves. We immediately launched an internal investigation and are confident that this is an isolated case."
Halfords Autocentres Ltd failure to carry out a satisfactory full service proved very costly after the business was fined £3000 and ordered to pay costs of £16219.61 and a £15 victim surcharge. District Judge Jellema in his written judgement described the poor service as 'not an isolated occurrence at the Nuneaton branch'.
Halfords Autocentres was found guilty of similar offences a couple of years earlier at Leamington Justice Centre on 16 May 2013. On that occasion Warwickshire County Council's Trading Standards Service made the prosecution after sending a vehicle to Halfords Autocentres Ltd, (Wheat Street Nuneaton branch) for a full service. The VW transporter was one of a number of vehicles sent to different garages in the area as part of an undercover car servicing project very similar to the Bristol mystery shop. In both cases Trading Standards investigated garages they had received previous complaints about.
The Nuneaton branch of Halfords Autocentres Ltd missed seven faults placed on the vehicle that should have been spotted and either rectified or notified to the owner, as part of a full service. The fluid levels for the power assisted steering and the brake master cylinder reservoir were still low when the vehicle was returned and should have been topped up. Dud bulbs had not been replaced, the pollen filter had not been checked and a windscreen washer jet remained misaligned. Finally, the vehicles spare tyre remained underinflated.
In his written judgement, District Judge Jellema noted that the problems revealed by the Trading Standards March 2011 survey were not an isolated occurrence at the Nuneaton Branch and were actually a reflection of similar repetitive known failings at that branch over a significant period of time leading up to 2011. District Judge Jellema also stated that a number of significant further defects on the vehicle were not brought to the owner's attention, as they should have been